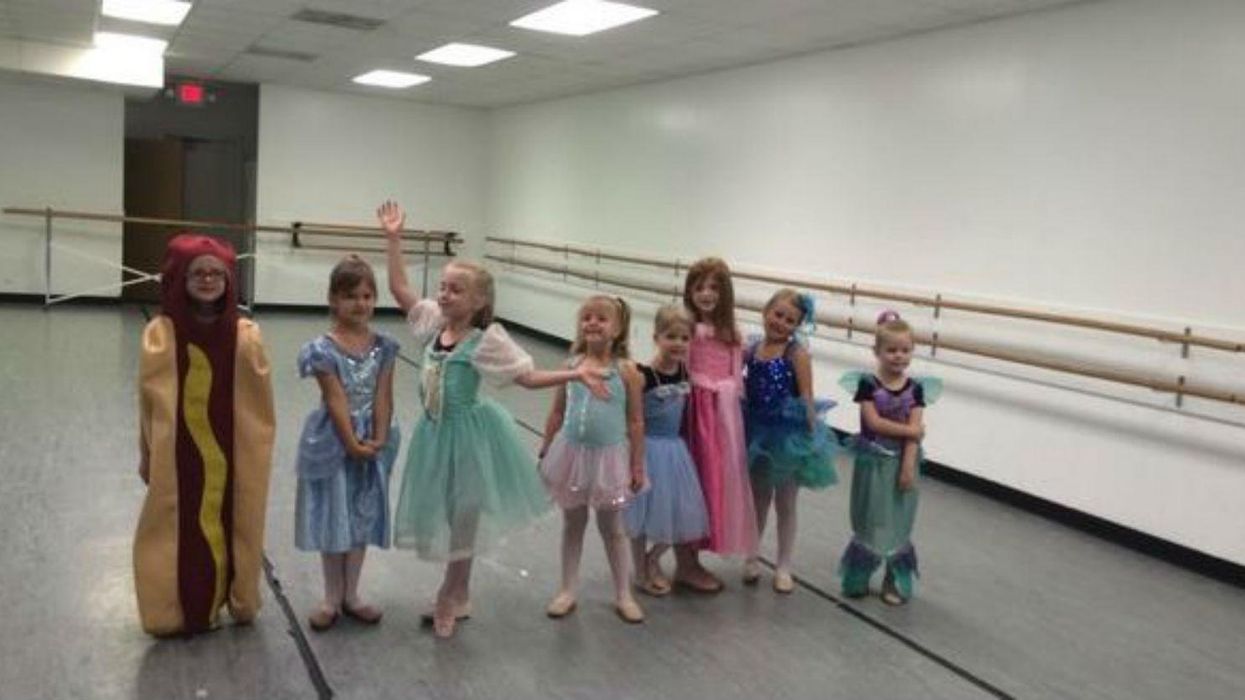 It's not every day your five-year-old daughter ends up schooling her class.
But that's exactly what happened when Ainsley from North Carolina decided she wanted to dress up as a hot dog during princess week at her dance class:
What. A. Hero.
The image was originally tweeted at the end of May by one of her instructors at the Holly Springs School of Dance in North Carolina Sarah Nativi, who told BuzzFeed News:
She loves princesses, but she wanted to be original and wear a hot dog costume instead.
Suffice to say, the internet has found its new idol, and images of Ainsley in her costume have been shared hundreds of thousands of times on Twitter and Facebook under the hashtag '#hotdogprincess':
Brandon, her father, was very proud of Ainsley's originality, and confirmed that the whole thing was her idea:
Ainsley's dance school liked the hot dog costume so much, they asked her to wear it for the spring recital.
Like a boss.