Kevin Schroeder was filmed gyrating with a bear to 'Turn Down For What' at a National Hockey League game. He is more ready for the weekend than you.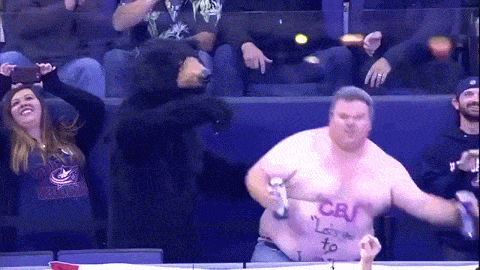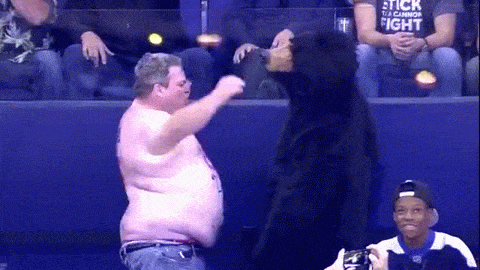 Schroeder is well known among fans of Ohio's Colombus Blue Jackets as 'Dancing Kevin' - he even has his own Facebook fan page.SB nation report Schroeder's day job is at a craft beer distributor and he also dabbles in stand up comedy.
"I used to do a lot of nipple-rubbing, which I was told not to do anymore. Which, I completely understand. I think they're totally right. But I have to make a conscious effort not to do that. That's about the only thing I'm thinking about", he said of his dancing.
After the latest video of his dancing went viral, ending up on the front page of Reddit, Paddy Power made a Vine of Dancing Kevin with Sam Allardyce's face on it.
And here is one with Wayne Rooney.
What a time to be alive.