Most people associate aeroplane food with lukewarm tinned vegetables, mystery meat and gelatinous blobs of mash that almost certainly don't come from a potato.
But one man's experience has changed all that. Matt Griffith, a businessman and frequent flyer, was on a flight from Frankfurt to Washington DC via London last year when he was treated to a meal that looked more like something out of a Michelin-starred kitchen than an airline's cabin trolley.
His response to the question "what is the best airline food you have ever eaten" was trending on Quora last week - and it's not hard to see why...
I honestly have had some great airline food in recent years.
This was August 2015… first class on British Airways Airbus A380 from London to Washington DC.
And on a side note, I used my American Airlines air miles to book this flight which connected from Frankfurt to London to DC. My only expense was the taxes for the airfare and no actual ticket cost. For the past five years, I've flown internationally for free (other than paying the taxes).
Started off with a glass of Pinot Noir and candied nuts…
…then a salad…
…then sesame crusted tuna…
...then sea bass and asparagus with a Hollandaise sauce…
…then a berry crumble and cream dessert…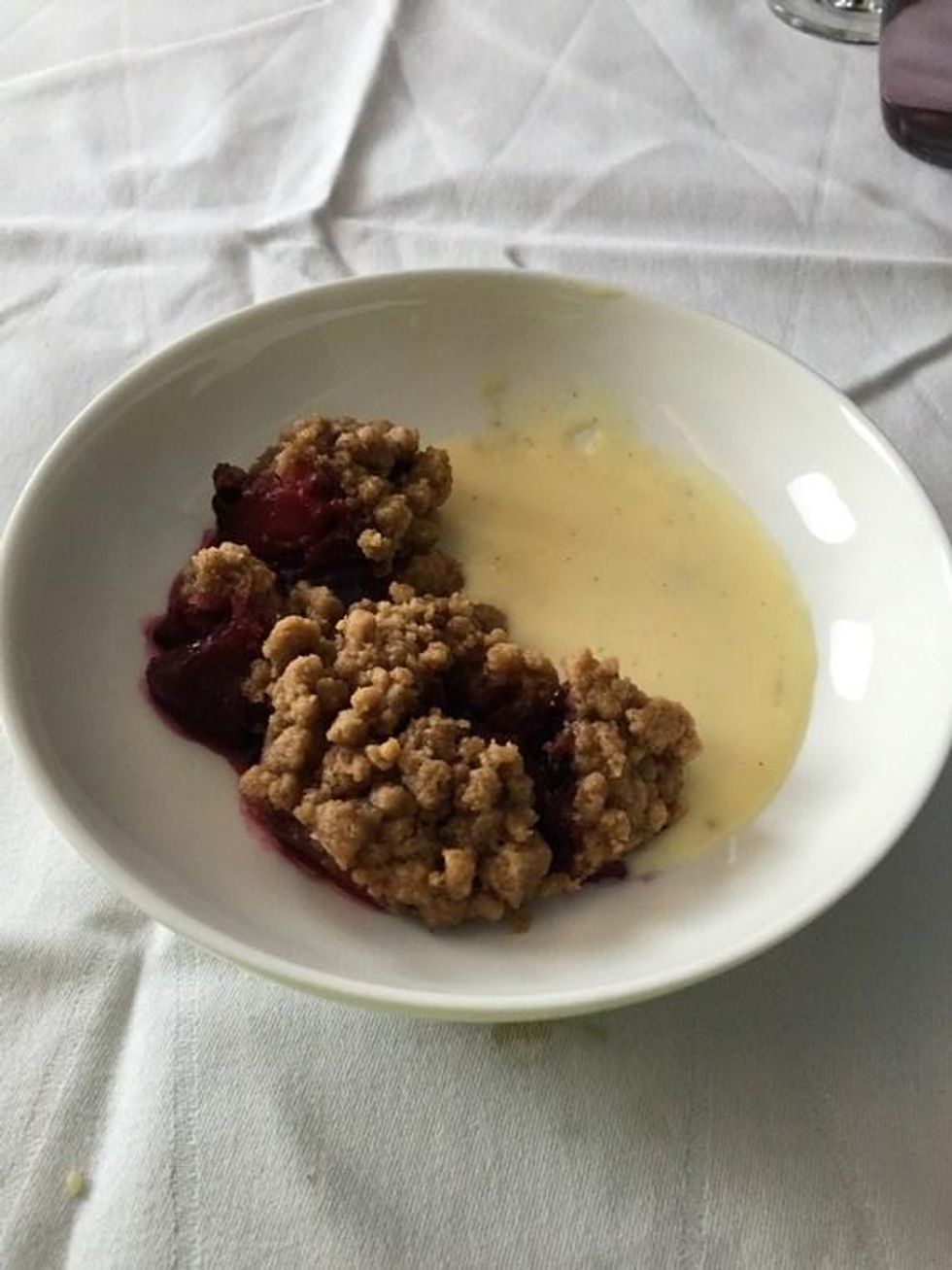 …and finally, later in the flight, some tea and a mini dessert sampler.
I have had excellent food on United, Lufthansa, American and KLM as well, but I would have to say this was my most delicious.