An new ad campaign for Sprite has raised more than a few eyebrows this week.
The new advert, running with the tagline, '#BrutallyRefreshing', has appeared on billboards in Ireland and on Irish websites.
It features such witty and definitely not sexist bants such as:
She's seen more ceilings than Michelangelo
You're not popular... you're easy
and
A 2 at 10 is a 10 at 2!
Right. That feels a lot less refreshing and a lot more same old same old to us.
While some of the taglines could be applied to either gender, Sprite itself appears to be trying to tap into 'lad bants' types of jokes, of which women are usually the subject.
People have been particularly annoyed by the ad's placement on joe.ie, a website aimed at male audiences:
Unluckily for The Coca-Cola Company, 'BrutallyRefreshing' is being picked up as a hashtag on social media - but instead of the misogynistic jokes it encourages, people are using it to shame the brand instead.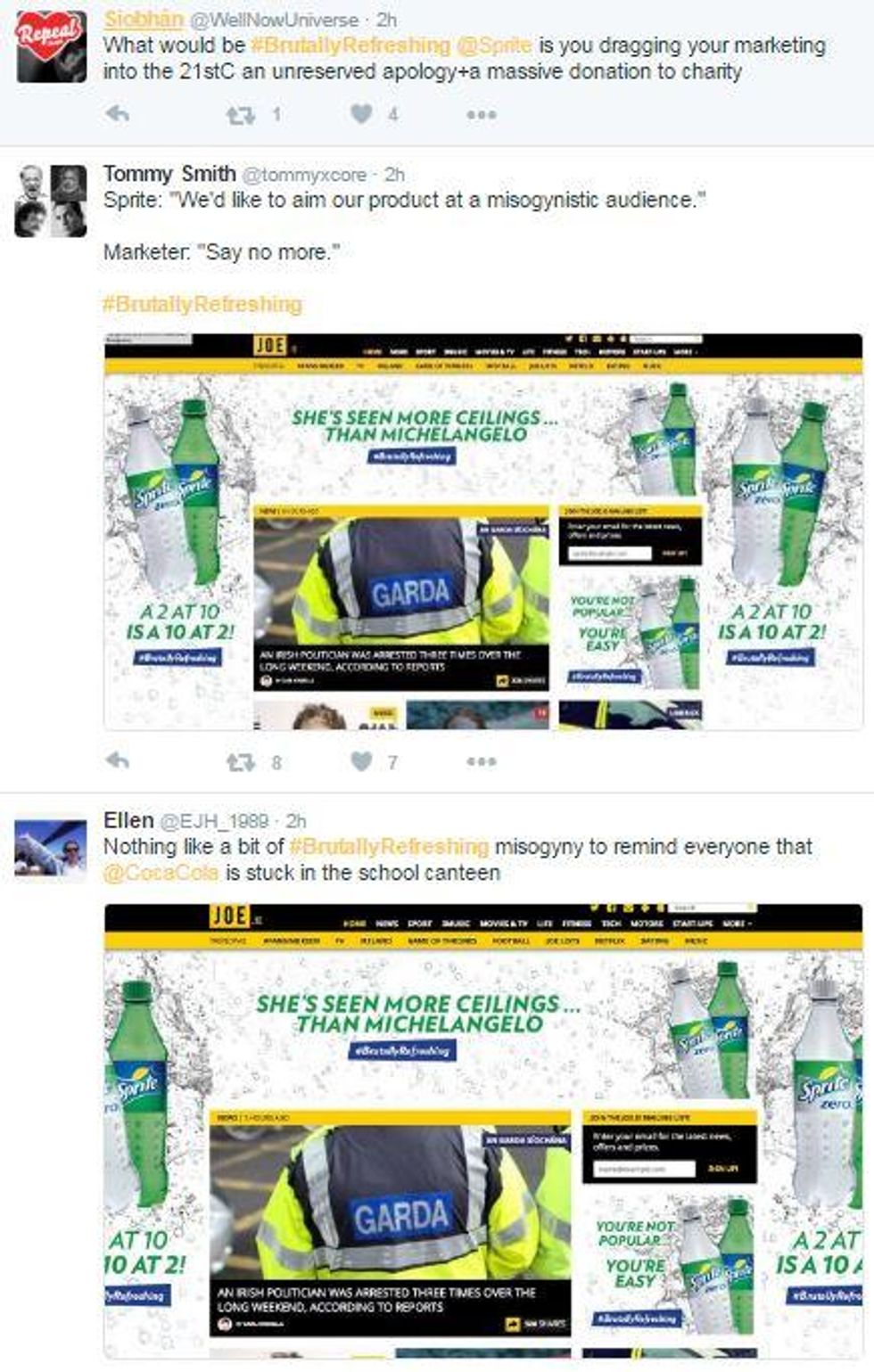 The Coca-Cola Company did not immediately respond to a request for comment.