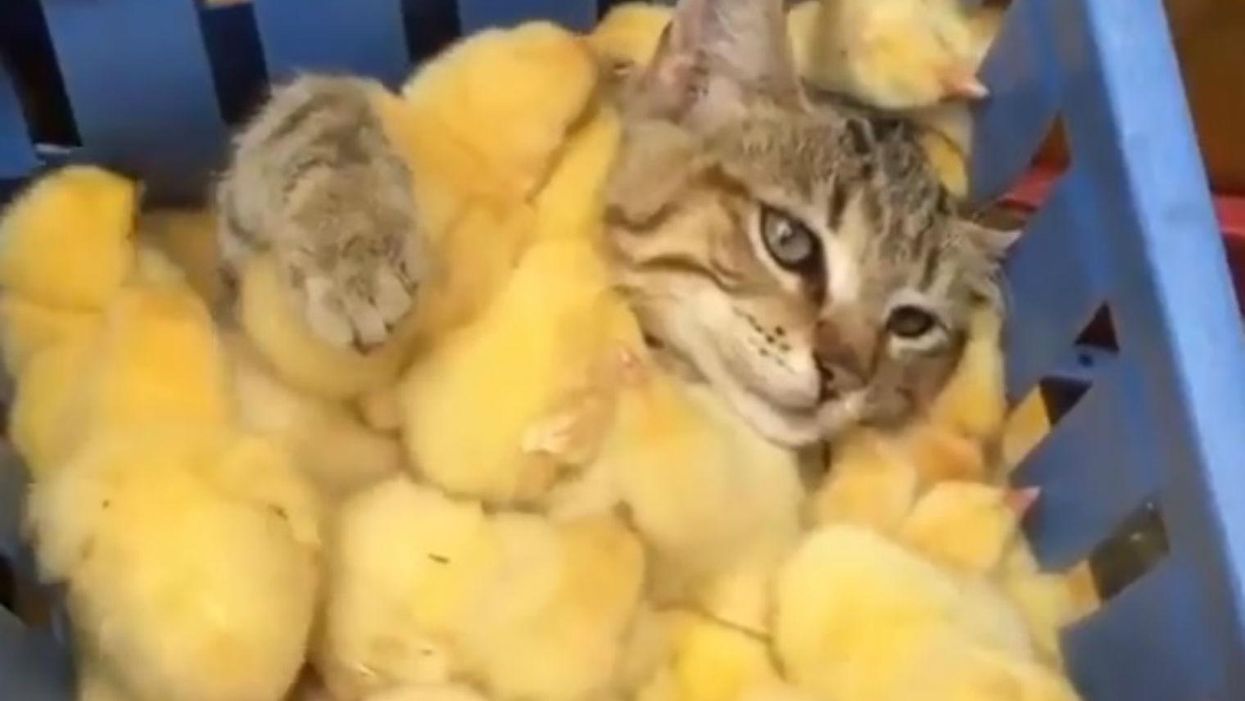 When you're a cat and life gives you chicks, lie back and be fluffy.
Please observe this video:
Yes, it's peak cuteness. The world, as dark as it is, still grants us light at times. Small, cuddly instances that say, 'don't worry guys, it's not over yet'.
As long as there are cats with blankets made of chicks the above is true. And that, we suppose, is the reason why the video has received so much attention and love - more than 150,000 retweets at the time of writing, despite being posted less than 24 hours ago.
It's not yet up there with the most retweeted #content of all time. That list is reserved for the likes of that Ellen DeGeneres Oscars selfie, when President Obama proclaimed 'four more years', and when Louis Tomlinson told Harry Styles that his fellow One Direction star would 'always be in my heart'.
Such moments. Such times.
But the kitten with chicks is rolling well. It may yet prove itself to be one of the magic tweets of all time.