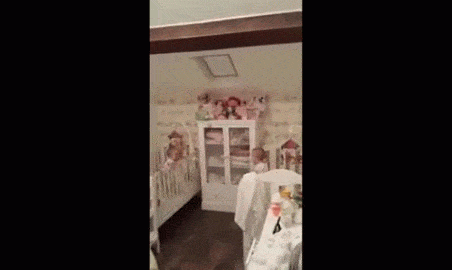 This video of one-year-old twins playing peekaboo is the cutest thing we've seen all month, nay, all year.
Megan and Molly Keher were supposed to be sleeping when their dad Andy heard them playing and got out his camera.
He uploaded a video of the pair to Facebook and it has now been viewed more than two million times. Andy told the Liverpool Echo:
I posted it on my Facebook so my friends could see, woke up the next morning and I think we were up to 1,000 likes and 10,000 views and then it was up to a million views by the end of the day – it's absolutely ridiculous. I know they're little stars in the making but I just didn't think anyone else would be that interested.