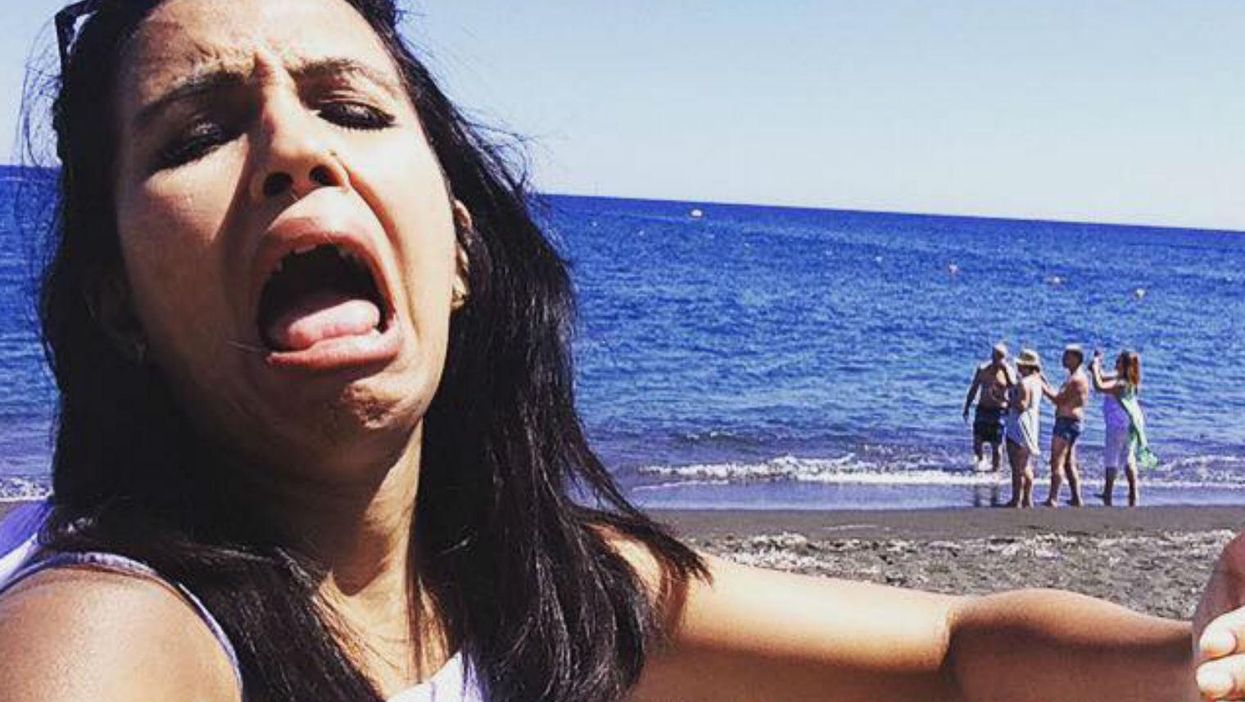 A honeymoon is supposed to be a brief bubble of perfection as you and your new spouse forgo reality and spend a few weeks in marital bliss.
Unfortunately that wasn't the case for Pakistani couple Huma Mobin and Arsalan Sever.
Mobin's husband was denied a Visa into Greece, forcing her to spend the honeymoon with her in-laws.
According to BuzzFeed, Mobin cried for the first night, but her mother-in-law gave her a great idea:
Make the best of it.
And so she did. Sort of.
Seeing the sights...alone
The Acropolis...alone
Mobin posted the photo series on Facebook, and it spread across social media like wildfire.
The beach...alone
The pair tied the knot seven months earlier, and this would have been their second honeymoon.
A stroll along the local streets...alone
A picture with some wall art...alone
Basically Mobin, who works in advertising, won the internet.
More: When a man told her to get a better sports bra, this woman had a brutally simple response
More: This woman edited herself into holiday photos and then got an amazing surprise