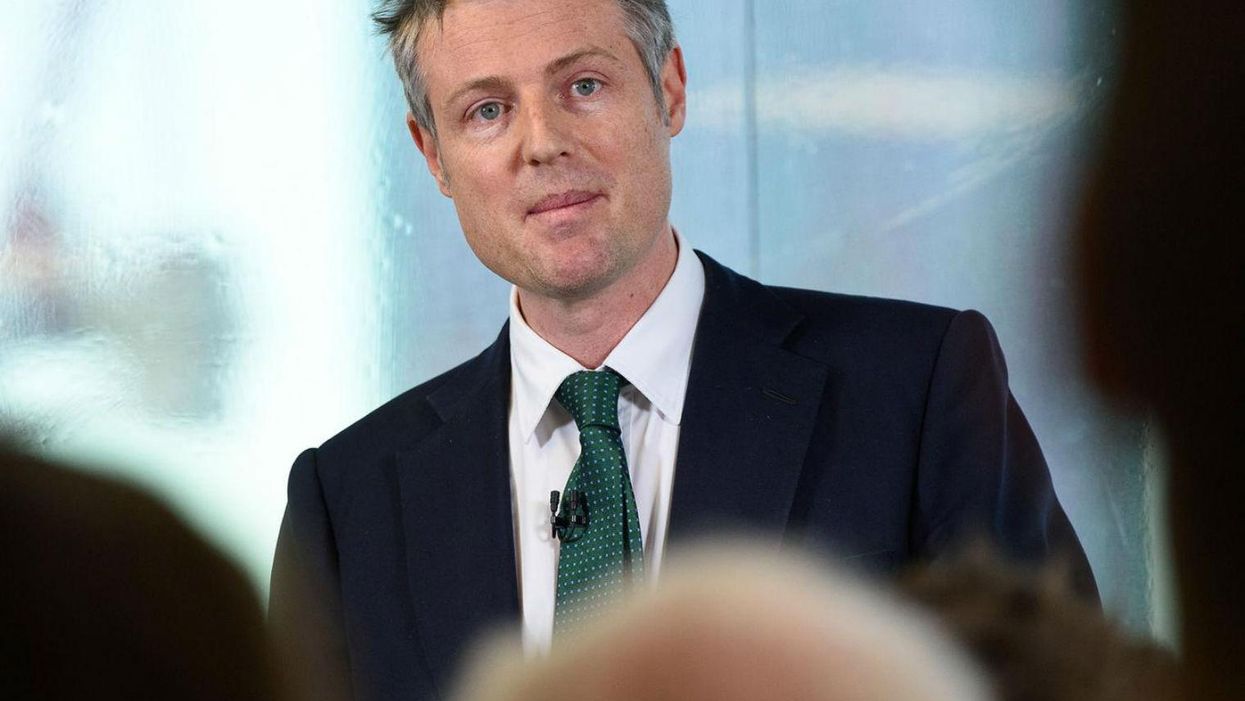 The two horse race for the London mayoralty is a shambles.
Tory candidate Zac Goldsmith's campaign has been noticeable for its "dog-whistling" insinuations about race, and trying to link Labour opponent Sadiq Khan to extremists. Tory columnist Peter Oborne has written about how he could never vote for Goldsmith now because of his campaign's:
...Constant barrage of propaganda portraying Khan as the pawn of sinister Islamist forces.
The Mail on Sunday has given Goldsmith a platform to air his views. London will vote for its mayor on May 5th - Goldsmith is currently 20 points behind Khan, and time is ticking to win over support.
Zac lays into his Labour opponent in the piece headlined:
On Thursday, are we really going to hand the world's greatest city to a Labour party that thinks terrorists is its friends?
Indeed, Goldsmith's campaign has been hard-hitting in that sense. He's talked about Khan's religion of Islam, more than once, and has come dangerously close to calling him 'radicalised' and 'extremist'.
In the Mail on Sunday story Goldsmith insinuates, strongly, again, that Khan has links to extremism (which have been debunked several times).
The number one job of any mayor of London is to keep our city safe.

Yet if Labour wins on Thursday, we will have handed control of the Met, and with it control over national counter-terrorism policy, to a party whose candidate and current leadership have, whether intentionally or not, repeatedly legitimised those with extremist views.
He writes that "London stands on the brink of catastrophe", before warning that "aggressive socialism" would creep into Britain "through the back door" were Khan to take office.
The headline image to accompany the piece has also raised eyebrows.
What's a little perturbing is the fact that, for whatever reason, the Mail on Sunday paired the editorial with a picture of the London bombings on 7/7.
There, sandwiched between Goldsmith's words, is a crumpled bus and debris.
Goldsmith does write about terrorism in his piece. Here are a few points he makes about other Labour members:
Corbyn has described Hamas and Hezbollah as 'friends'

Shadow Chancellor John McDonnell is a self-proclaimed IRA sympathiser

Khan was recently forced to suspend his aide, Shueb Salar, after The Mail on Sunday revealed that for years he had been making offensive remarks about rape and murder
His latest piece has divided opinion. A lot of people are hung up on the image.
More than anything, we're quite upset by Goldsmith's apparent lack of grammatical knowledge. Note that the headline reads 'terrorists is', when it should say 'are' as per the noun-verb agreement.
Please also see exhibit B, a recent tweet of Goldsmith's, in which he writes 'there's' when he should've said 'there are'. We've checked - he had enough characters to do the latter.
Also this.
The Mail on Sunday has been contacted for comment.
Just four more days to go...