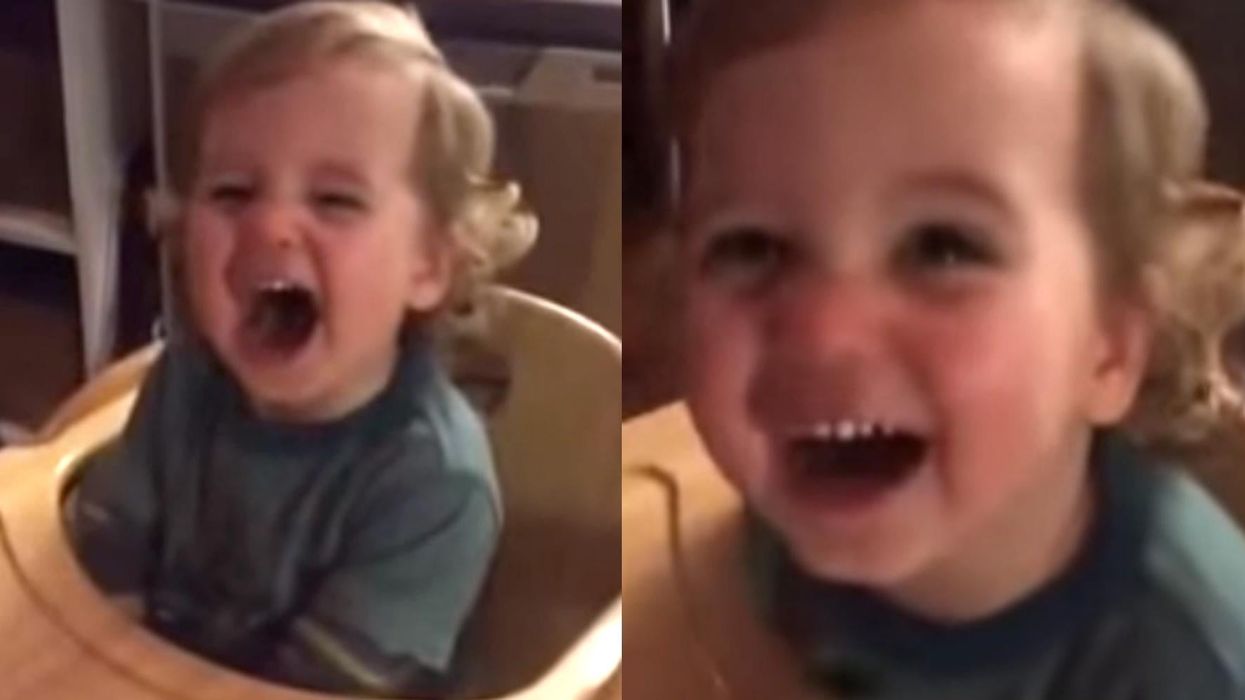 We've all accidentally sworn in front of a child before we realise what we've done. But one kid does not let this mistake go unpunished.
With wholly pure motivations to keep his family laughing, Cooper the incredible toddler lets out a stream of the word "bollocks" while giggling in his high chair.
Mum Abi Kelly, who uploaded the video onto YouTube, captioned it:
The accidental potty mouth of my two year old charmer...
The adults in the room are far from horrified, and egg the toddler on instead.
When one grown up asks "What did you think of New Year's Eve?", Cooper unhesitatingly replies "bollocks!".
Quickly realising his new power to send everyone into fits of laughter, he uses it as an answer to every question that comes his way.
Foul language spewed by a high-pitched, gleeful voice is a nice change from a world of grumpy cursing adults.
Swearing has never been so adorable.