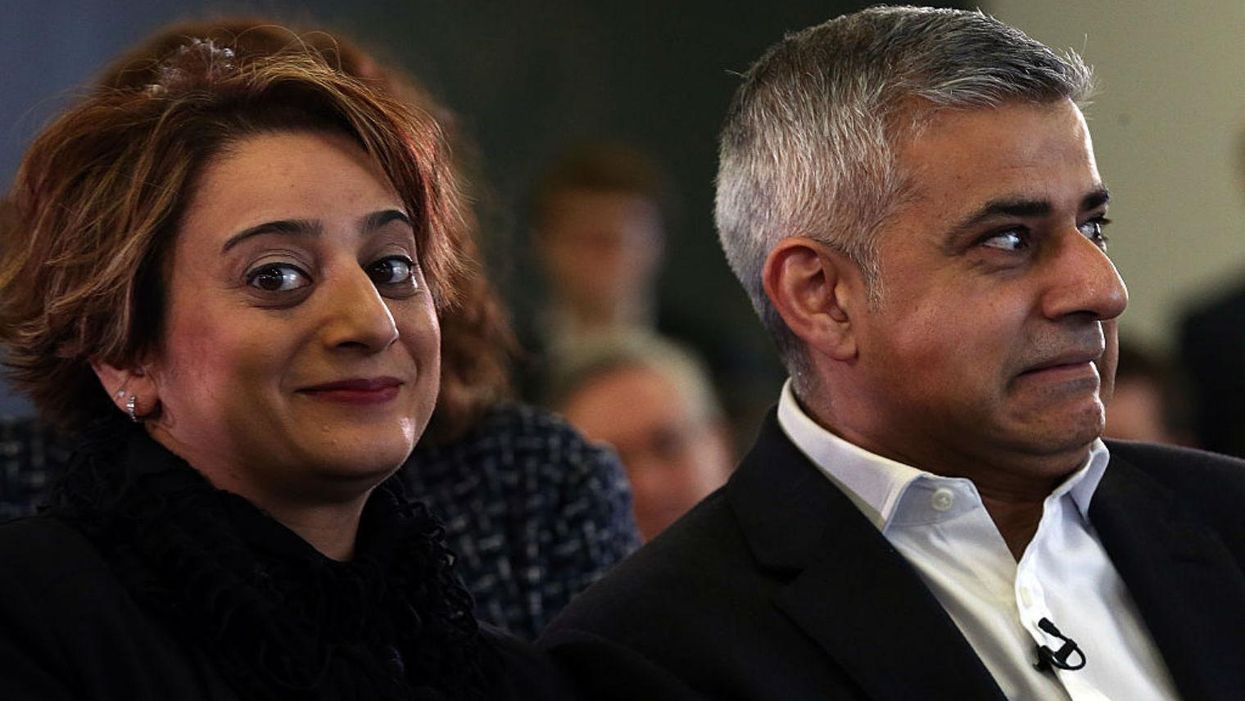 You know how members of far right political groups make a point of insisting how they're definitely not racist?
Well Tommy Robinson, previously of the English Defence League and now of Germany's Pegida, has just scored a particularly excruitiating own goal.
Robinson didn't hide his disappointment that Labour's Sadiq Khan was elected mayor of London last week.
In a post on Sunday evening which looks like it was supposed to show that Khan's policies and ideas will change now he's been elected, Robinson tweeted a picture of Khan and his wife, lawyer Saadiya Ahmed, labelled 'before', next to a picture of Khan and a woman in a hijab sitting behind him, labelled 'after':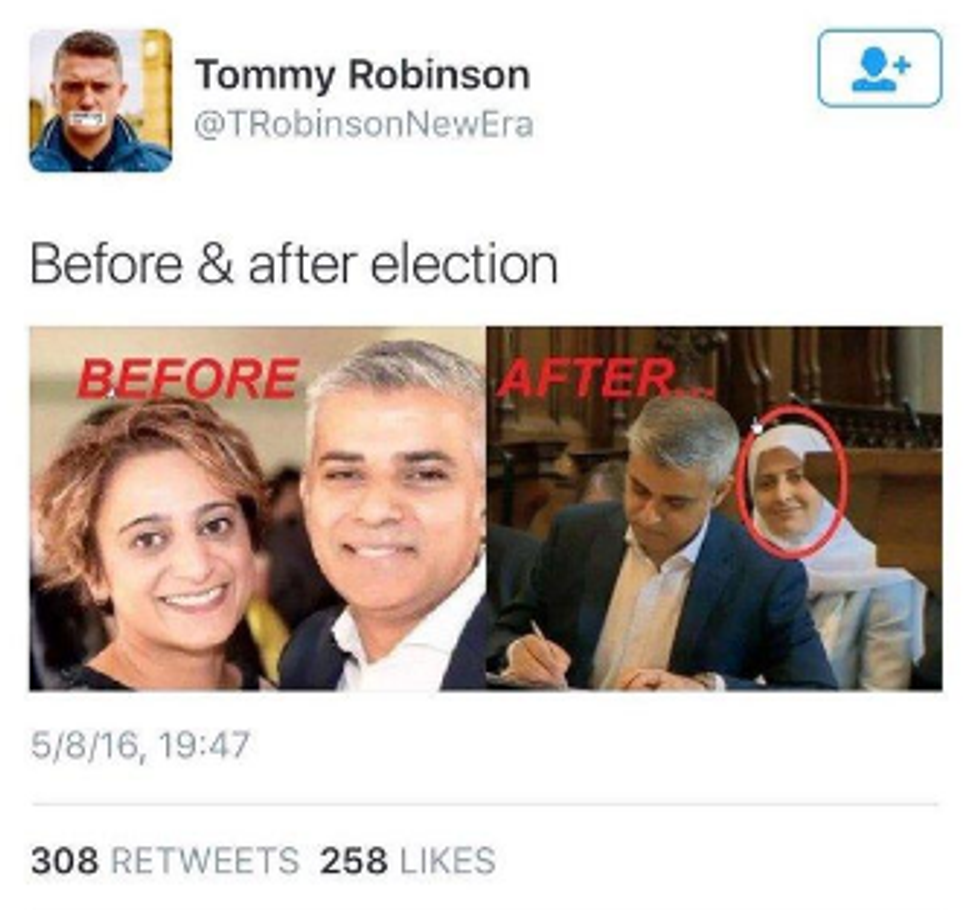 Only the woman in the 'after' picture isn't Ahmed - it's Sarah Joseph, one of Khan's campaigners.
Oops.
Joseph accused the Pegida activist of "blind hatred":
Robinson has since deleted the erroneous tweet.