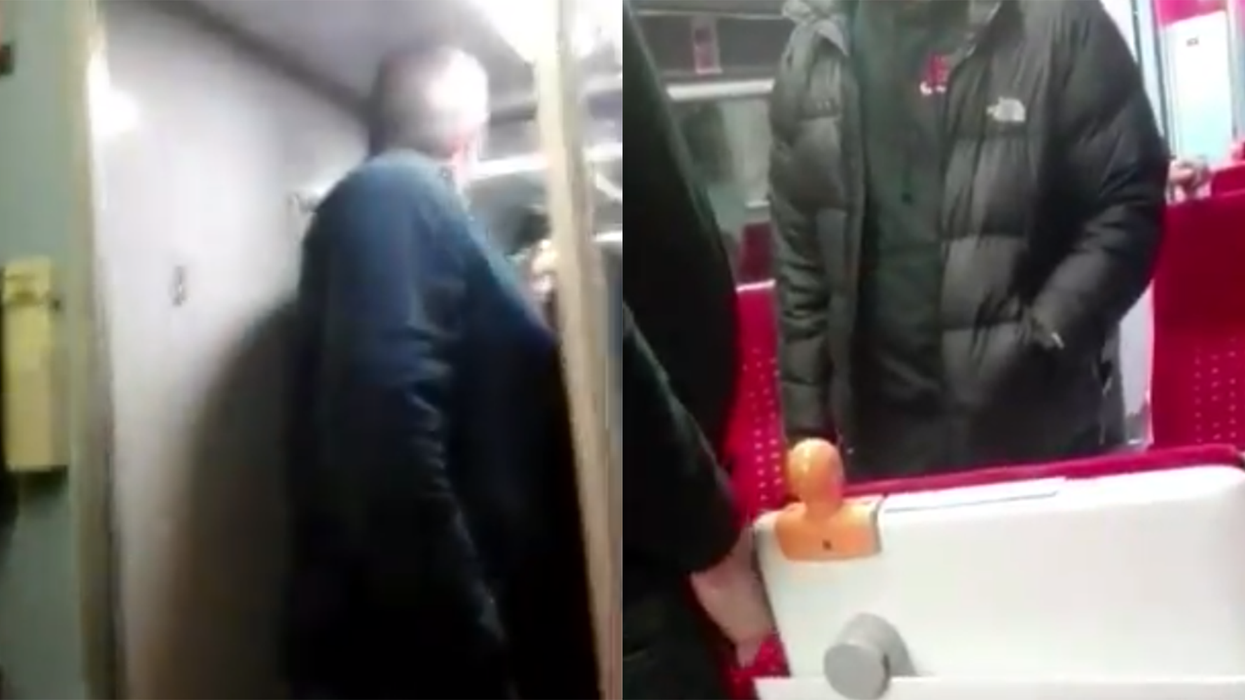 @MarianaSteal / Twitter
A man who self-proclaims as a Tommy Robinson supporter has been filmed in a vile racist rant on a train in footage that has now gone viral.
Footage that was posted on social media shows a man claiming he was 'spat on because he's white' before launching into the racist rant.
Twitter user @MarianaSteal took to the platform to post the video, which has now had more than 16,000 views.
In a post, she wrote:
Tommy fan calls a man a N**ga and a black C*nt!! Says he is with Tommy Robinson.
When another man challenges the man, and asks him to calm down, telling him that his anger isn't necessary, he launches into the vile rant.
You're a black c***. 

You're a black f*****. 

I'm with Tommy Robinson and you're a black c***. 

F*** off you black f***. 

Get f***** you f****** n***** 

You f****** c***
The man then gets into an argument with another woman, who he also verbally abuses and repeatedly says:
I'm white! I'm f****** white!
According to the British Transport Police, the incident occurred on a Leeds-bound train from London St Pancras on Sunday 9th of December, and coincided with the Brexit Betrayal march in London, a pro-Tommy Robinson protest.
In a statement the British Transport Police said that two arrests have been made on the train, for drunk and disorderly behaviour, and assault.
Speaking to the Evening Standard, they said:
Officers were called to Bedford station at 9.20pm on Sunday evening following reports of a large disturbance on board a Leeds bound train.

A 54-year-old man from Kettering was arrested on suspicion of being drunk and disorderly, and a 50-year-old man also from Kettering was arrested on suspicion of common assault.

Officers are also investigating footage which has emerged on social media of a man being racially abusive to passengers on board the same service.