Your life is just a series of hoops you jump through before you die.
You build towards circumstances for the future, sit exams, pay bills, go to interviews, save money, just to get to the next stage which inevitably includes a whole load more issues.
You learn a few things, that you later unlearn as immature rubbish and you just keep rolling along the track.
Welcome to your life.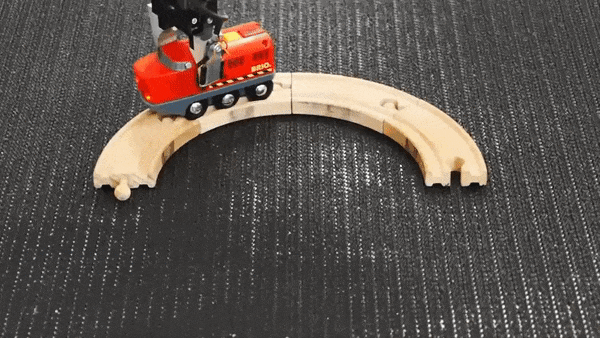 Picture: thund3rbolt/Imgur
This gif of a robot, posted yesterday, has received over 22 thousand upvotes on a certain subreddit dedicated to terribly pointless robots, for obvious reasons.
There's something strangely satisfying about the perfect loop. Until you start looking deeper into it.
As once Imgur user commented:
That's an accurate representation of my bills and my paycheck except that the train is on fire, the robot is on fire, and the track is on fire.
Chin up, it's not that bad, surely?
Anyway, be the Gromit you want to see in the world.