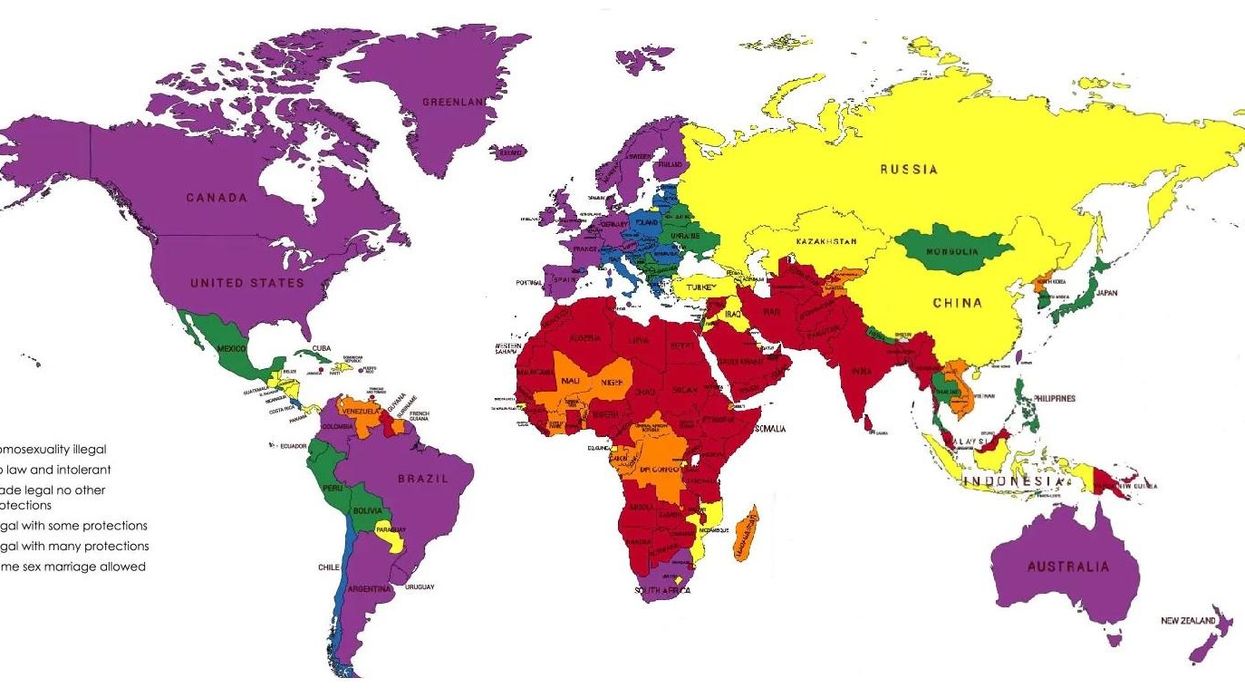 There's nothing like the feeling of excitement when booking a holiday. But a map released by Travel Insurance Direct is a reminder that, for LGBT+ people, the world is not always a welcoming place.
The map, which at first glance looks like any other map of the world, is a visual representation of the countries that are most and least hostile towards LGBT+ people.
With new legislation constantly being introduced, such as Indonesia considering a law that would re-criminalise homosexuality, LGBT+ travellers are advised to consult the map before booking a holiday.
There are currently 72 countries worldwide that criminalise same-sex relationships, including 45 where sexual relationships between women are also illegal. In eight countries, the death penalty is a potential punishment, while homosexuality can result in jail time in many others.
The territories marked red on the map, which includes large parts of Africa, the Middle East and Asia, criminalise homosexuality.
Countries in orange, which include travel destinations such as Vietnam, Madagascar and Venezuela, have no laws against homosexuality, but are considered intolerant towards LGBT+ people.
Yellow parts of the map, which includes parts of the Caribbean, China and Turkey, represent territories where homosexuality is legal but the LGBT+ community are not protected in law.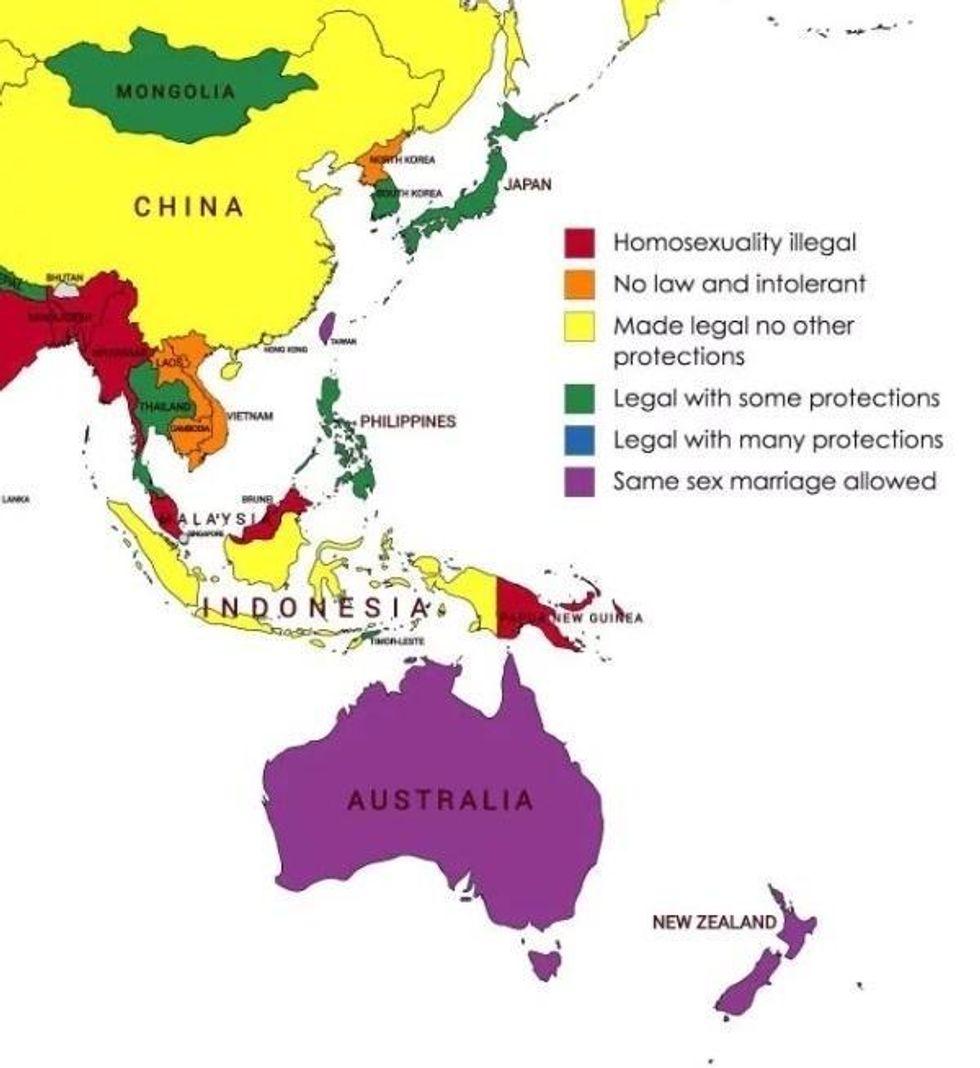 Green countries have legalised homosexual acts and offer some legal protections. Blue countries, such as Italy, Poland, Greece, the Czech Republic and Chile, have legalised homosexuality and have a range of legal protections.
Purple areas of the map, including the UK, Finland and the USA, guarantee LGBT+ people more extensive protections under the law.
Though LGBT+ travellers should be mindful of the fact that the map may not tell the full story.
For instance, in Russia, which is yellow on the map, "promotion of non-traditional sexual relationships" is illegal, as well as campaigning for LGBT+ rights.
And with Donald Trump as president, it might be considered unsafe for a transgender person to travel to the USA – especially as his administration continues to discriminate against the community.
So if you're LGBT+, or travelling with an LGBT+ person, be sure to check a variety of sources before booking your holiday.
TB: Daily Mail