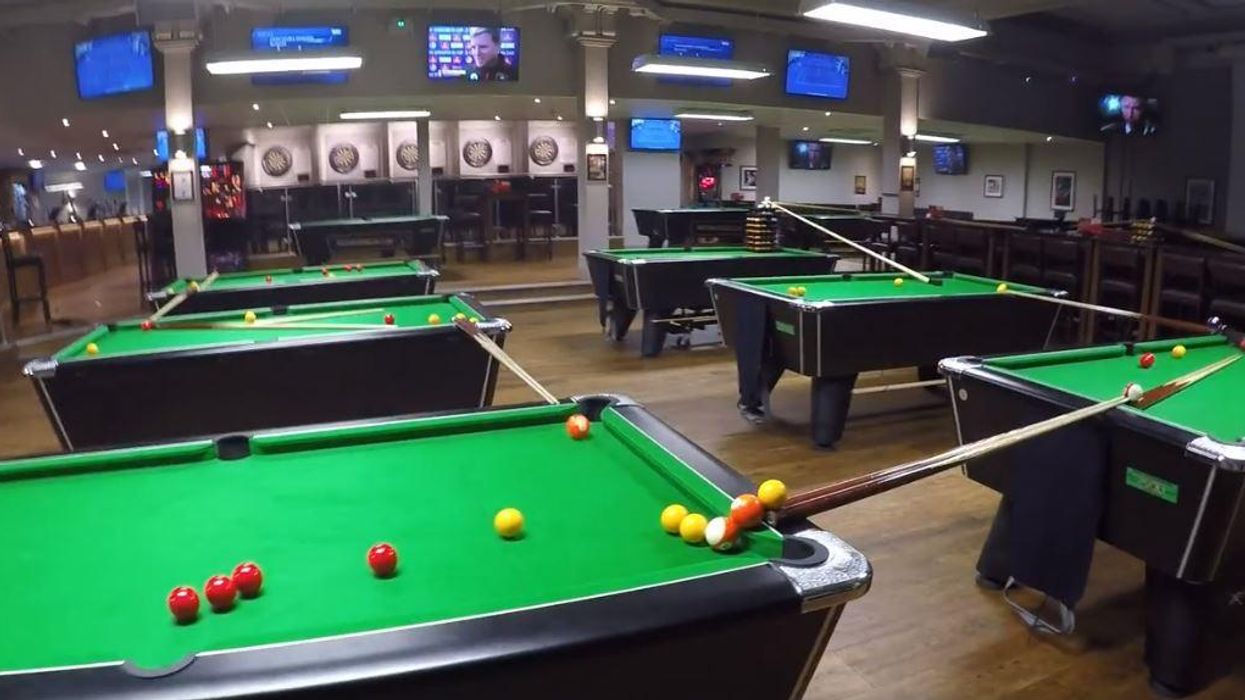 Allstars Sports Bar Bristol
This is just silly.
We've all seen those viral videos of ludicrously elaborate dominoes.
We've also seen viral videos of preposterously difficult pool or snooker trickshots.
Well, the mad geniuses at Allstars Sports Bar Bristol have put themselves to work and created a beautiful mongrel.
Feast your eyes:
They said the trickshot video was supposed to be released in time for Christmas, but was only posted to Facebook on 8 January.
The post read:
We were a little late with our Christmas Trickshot this year, but here is our elaborate New Year one (admittedly, also late!) for you to puzzle over.

All the best for 2017 from all the staff at AllStars Bristol!
The video currently has over 24,000 shares and 1.5 million views.
Mission accomplished, by the looks of things.