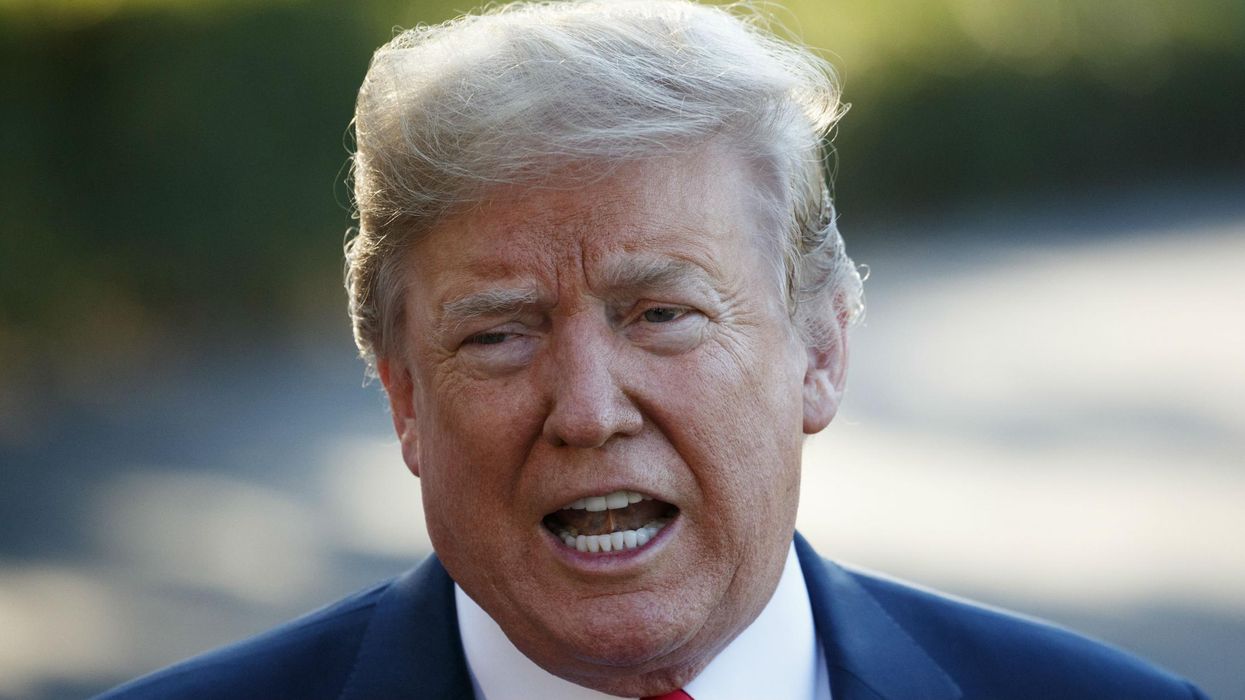 Evan Vucci/AP
A Russian mining firm is using the US president's face to sell asbestos.
Uralasbest is putting Donald Trump's face on their products with the words 'Approved by Donald Trump, 45th president of the United States', stamped on the front, the Guardian reports.
Perhaps they've thrown their support behind Trump after the US Environmental Protection Agency decided not to ban new asbestos products. Instead the US allows use of products containing up to one per cent asbestos – such as roofing materials and certain car parts.
In a Facebook post, Uralasbest posted pictures of their product and wrote:
Donald is on our side!
The post also mentioned Scott Pruitt, thanking Trump for supporting the former head of the EPA:
Who declared that his agency would no longer deal with matters related to side effects potentially caused by asbestos.
It adds that Trump called asbestos '100 per cent safe after application'.
The company has a huge mine in the Ural Mountains.
Asbestos is a fibrous silicate mineral that was used widely in industry in the US. However scientific evidence connecting exposure to series health concerns has made the material far less popular than it was once.
Britain currently has a total ban on the importation and sale of asbestos-containing products, as exposure to the toxic substance can cause mesothelioma – a form of lung cancer.
According to a New York Times report, the town of Asbest in Russia, named after the product, was once known as 'the dying city' because of elevated rates of lung cancer and other such diseases.
It said:
Residents describe layers of it collecting on living room floors. Before they take in the laundry from backyard lines, they first shake out the asbestos.

'When I work in the garden, I notice asbestos dust on my raspberries,' said Tamara A. Biserova, a retiree.

So much dust blows against her windows, she said, that 'before I leave in the morning, I have to sweep it out.'

Asbest is one of the more extreme examples of the environmental costs of modern Russia's deep reliance on mining.
More: Ahead of Trump visit, remember the time Boris Johnson said he was 'out of his mind'
More: This mum's post about depression is the most powerful thing you'll read today