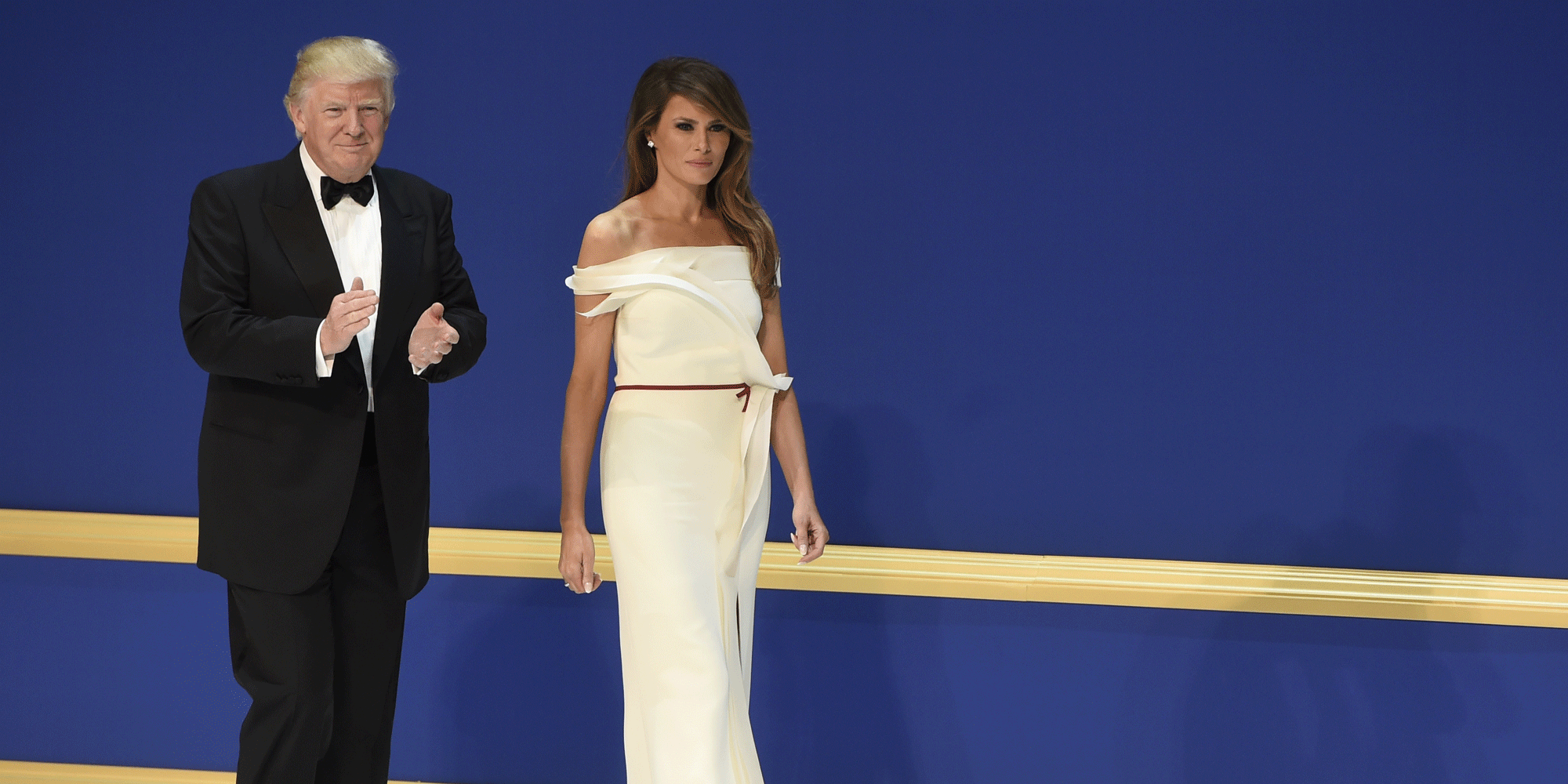 Getty / Saul Loeb
Many, many eyes were on Donald Trump and his wife Melania during his inauguration. So it's no wonder a few eyebrows were raised at even the most innocuous gestures and moments.
As we observe the new power couple of the US, it's fairly say to say that their body language can appear a bit weird – especially the meme of Melania looking sad.
https://t.co/IDrGPkJQSl

— Marv 🦌 (@Marv 🦌) 1485201563
Body language expert Patti Wood spoke to news.com.au about what she saw the day of the inauguration – starting from the couple stepping out of their car to greet the Obamas at the White House.
Where this happened:
Wood said:
What I didn't see when they stepped out of that car was warmth or tenderness. There were several ways in which Trump could've waited for his wife before greeting the Obamas, which he failed to do. Instead, he walked ahead and left her behind, showing that he is more important and takes precedence.

The big ticker for me is that he didn't even look back, check on his wife and formally introduce her to the Obamas.

He didn't make eye contact or smile at her, and he didn't bring her into the fold.

During the gift exchange, it looked like he had told her what to do with the box.

It didn't indicate they were a unit
She said it looked like the Obamas made Melania feel welcome, but she she didn't see Trump doing the same.
She said the meeting at the White House is about two family units, but that the Trumps didn't look like a unit.
And when it came to the couple's first dance, she noted a lack of affection:
During the dance, she pulled back her upper torso. Typically, when holding hands, you curl your fingers in to the other person. But with Melania's hands, instead of curling around or holding on tight for comfort, they were held away from his hand, indicating she is not comforted by him.
But that said, Wood sees the couple lasting:
They come from different backgrounds and have a child together. She's very accommodating, and he has a huge ego and needs a lot of attention.