Rex Features/Facebook
Donald Trump is still demanding billions of dollars in funding for a border wall between the US and Mexico.
And while he's said a lot about why he thinks America needs a wall, he hasn't explained exactly how it's going to work.
That might sound like a stupid point, but building the wall is a lot more complicated than just sticking some concrete along the border.
He might need to speak to Amy Patrick.
She's a "licensed structural and civil engineer with a MS in structural engineering" and a "professor of structural analysis and design at UH-Downtown".
In short, she's a wall expert.
Recently, Patrick wrote a Facebook post explaining in detail why the wall is a disaster waiting to happen.
It's already been shared more than 50,000 times.
In the post, Patrick explained some of the key problems with the wall.
It will make it harder to drain land in flash flooding.
The prototypes so far either don't work or are nearly impossible to build.
It will cause major damage to the environment around the border.
She said:
I'm a structural forensicist, which means I'm called in when things go wrong. This is a project that WILL go wrong. When projects go wrong, the original estimates are just *obliterated*.

And when that happens, good luck getting it fixed, because there aren't that many forensicists out there to right the ship, particularly not that are willing to work on a border wall project— a large quotient of us are immigrants, and besides, we can't afford to bid on jobs that are this political.

You'd end up with a revolving door of contractors making a giant, uncoordinated muddle of things, and it'd generally be a mess.
And if Trump thinks he's going to get to see his "big beautiful wall" in action, he can think again, because Patrick was clear that the wall would not be completed during his lifetime.
Even if he did work out a way to do it, "inexpensive drones" which could carry someone over the wall would be easy to buy or build by the time it is finished.
Actually scrap that, they already exist right now.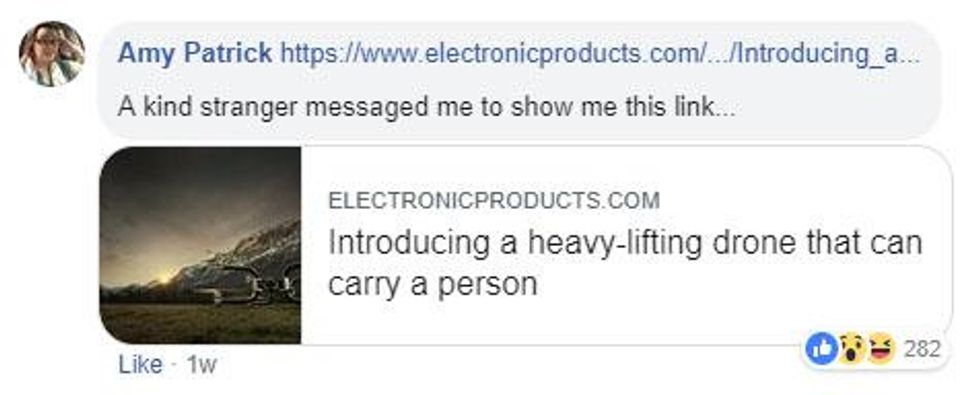 Other users were quick to praise Patrick for simply explaining why the wall is such a bad idea.
She even managed to win over a Republican.

One user took the chance to share a history lesson about when Mexico had a problem with American immigrants in the early 19th century.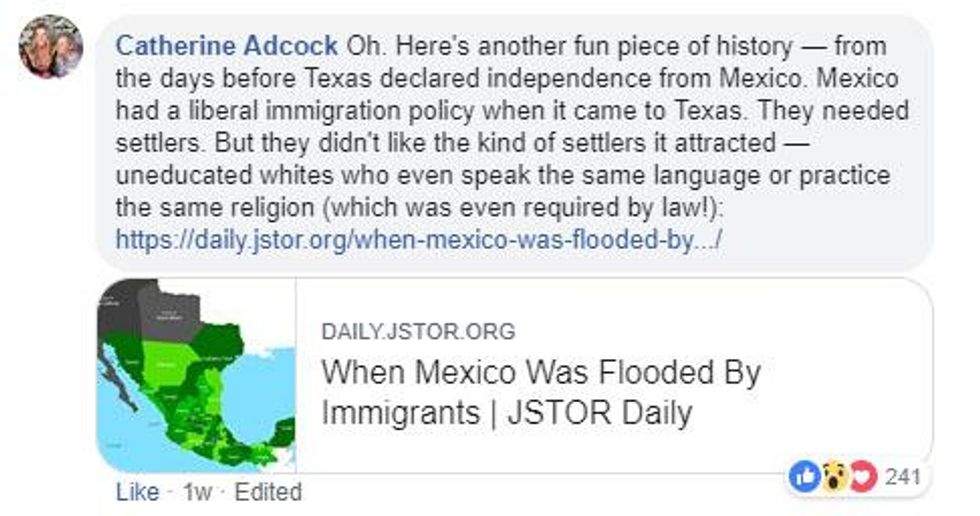 Even if you like the idea of a border wall, you've got to admit she makes a good point.
And she didn't even have to get into all the problems with the wall that aren't just practical.
HT: Someecards