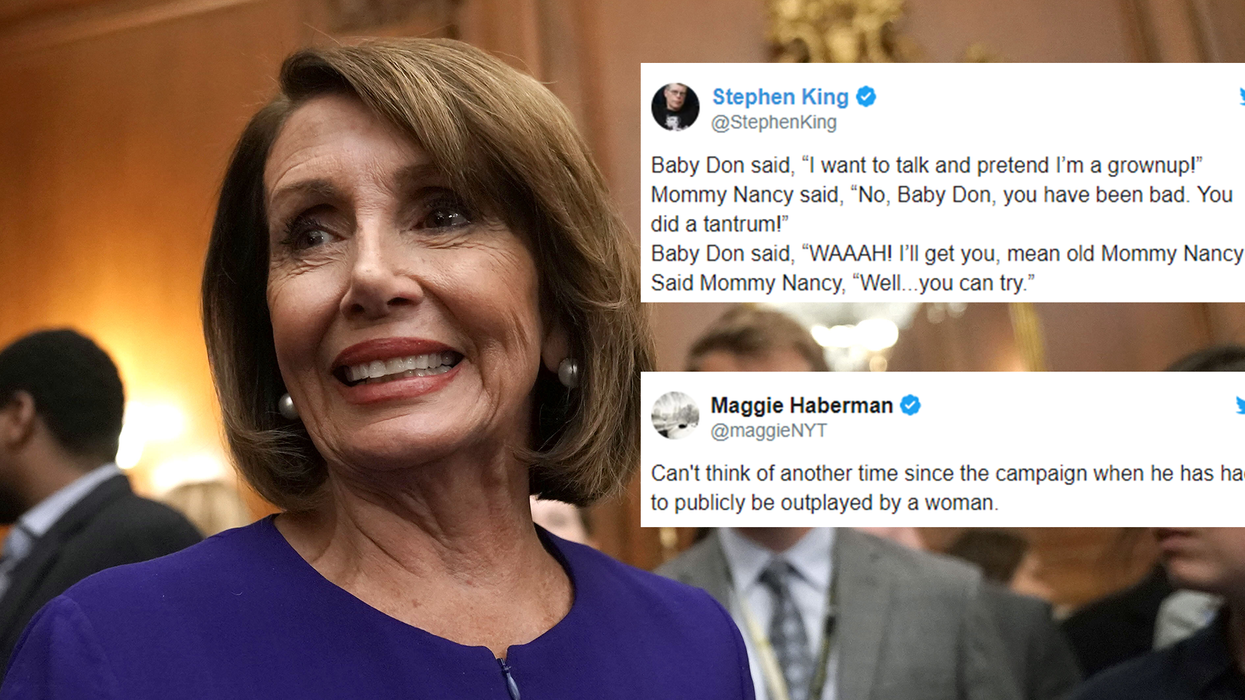 Getty Images / Twitter
The Nancy Pelosi/president Donald Trump saga has reached a new height, and people are loving it.
On Wednesday evening, president Trump announced he would not deliver the State of the Union address on 29 January as planned, and people on social media can't help but see it as a massive win for Nancy Pelosi.
Earlier in the month, Pelosi had asked that Trump postpone the speech due to the ongoing government shut down, however, Trump had remained defiant, and said he wouldn't.
Issuing a public letter, he said:
It would be so very sad for our Country if the State of the Union were not delivered on time, on schedule, and very importantly, on location!
However, the president needs the invitation of the House to deliver the speech. In a public reply, Pelosi made it crystal clear that the response wasn't coming.
In the end, Trump capitulated. Taking to Twitter late Wednesday evening, he conceded that he'd have to give it at a later date.
Needless to say, Twitter had an absolute field day.
HT HuffPost