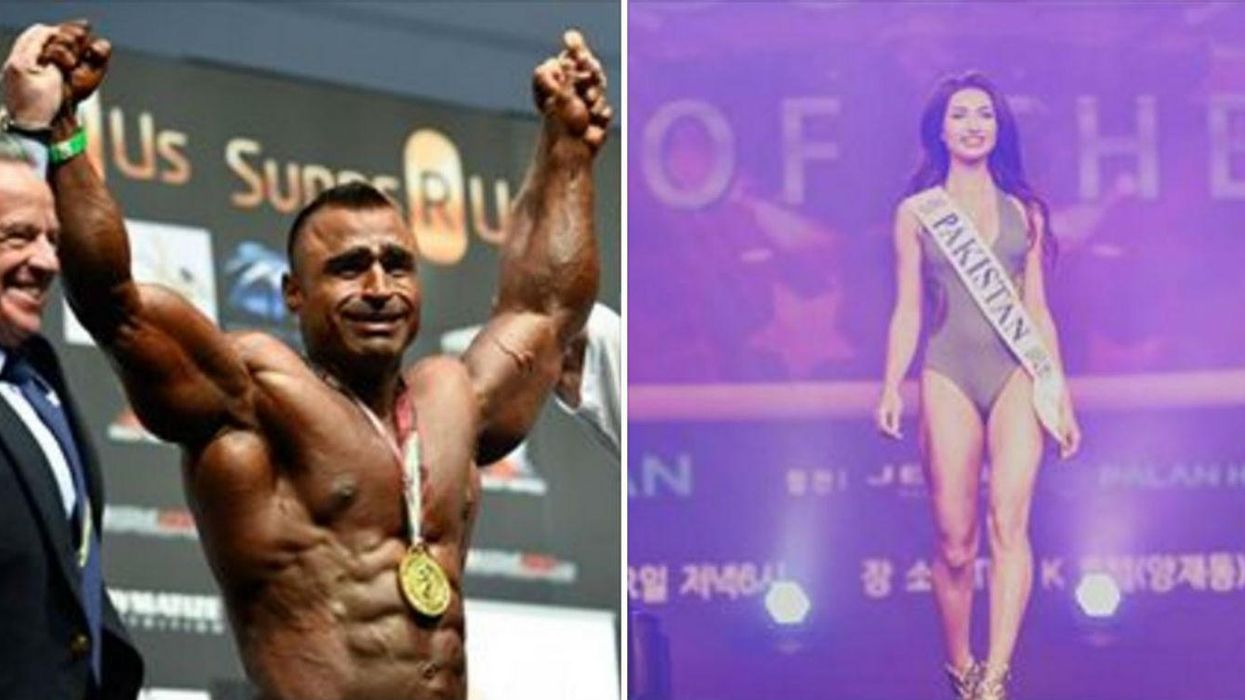 Women in the UK have the vote; they can work, and participate in pretty much every aspect of society.
Surely sexism is an antiquated concept?
Except no, it isn't: depictions of women on Hollywood posters show just how prevalent sexism remains, and feminists all over the world campaign tirelessly for universal rights.
Karachi-based Facebook user Basit Saeed pointed out the painful double standard of our treatment of men and women:
One of these pictures of a half-naked human being is an honour of the country while the other one brings disgrace and shame on Pakistan. You want to guess which is which?
This is Atif Anwar. In 2015 he won the Arnold Classic Award in 2015 for bodybuilding: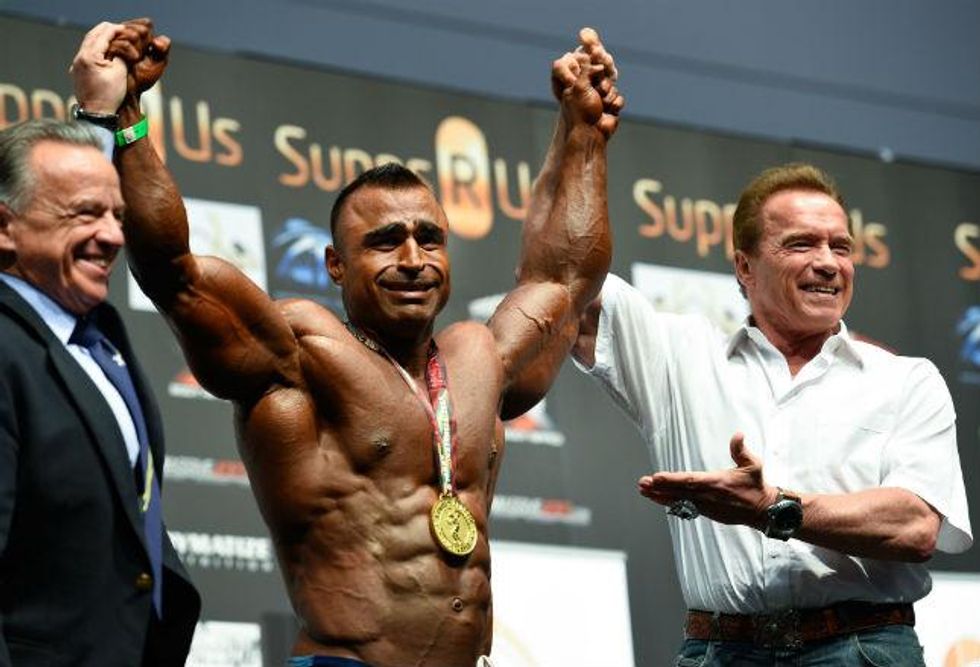 Picture: Vince Caligiuri/Getty
People on Facebook praised his achievement. It was lovely...
This is Anzhelika Tahir. In 2015 she won the Miss Pakistan World beauty contest:
The comments underneath Tahir's image are quite different...
Michelle Obama, speaking to recipients of the Mandela Washington Fellowship in 2014 said:
No country can ever truly flourish if it stifles the potential of its women and deprives itself of the contributions of half of its citizens.