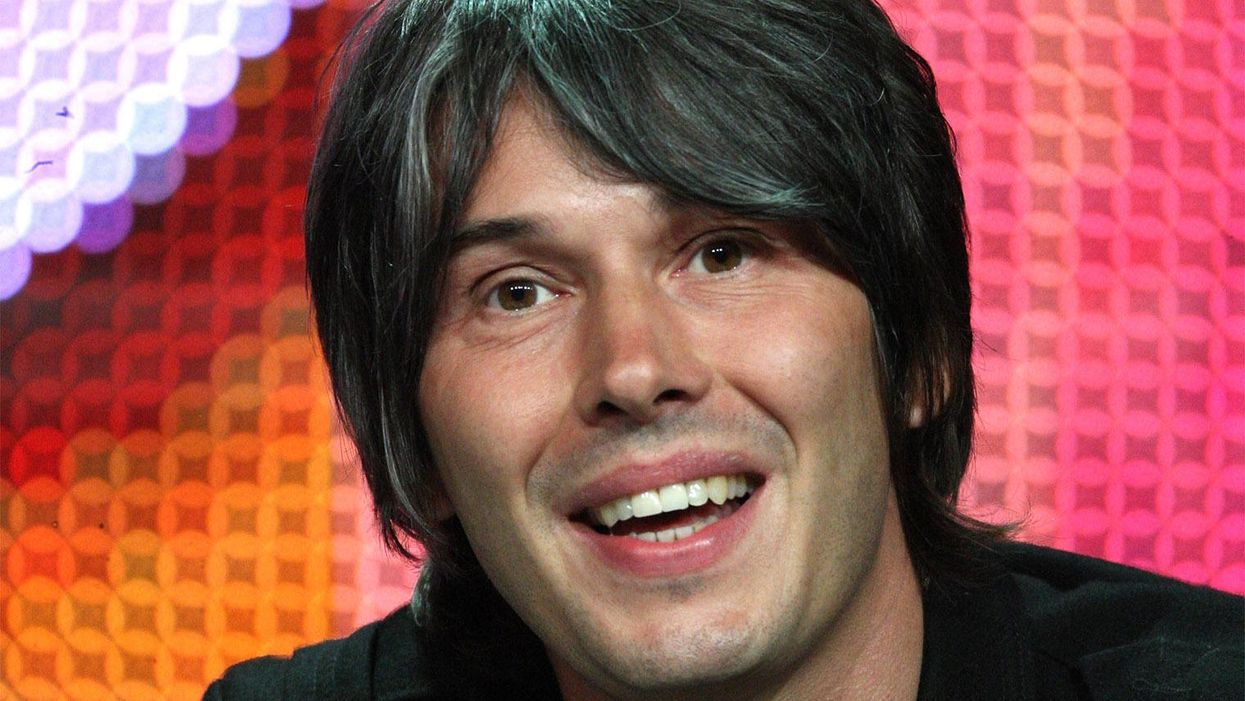 Edit: i100.co.uk previously reported that Brian Cox was "boycotting" Warwick University. He has since clarified that he is critical of Warwick's Student Union rather than the university as a whole. We apologise for the error.
Brian Cox and other prominent academic figures have critcised the University of Warwick's Student Union after it barred a well-known secularist from speaking at an event, a move which many see as an infringement against free speech.
Maryam Namazie (pictured above) had been booked to speak by the Warwick Atheists, Secularists and Humanists group at the Student Union building on 28 October, but the speech was cancelled by the student union.
The union cited "a duty of care to conduct a risk assessment for each speaker who wishes to come to campus" and indicated they thought her words "could incite hatred on campus".
Iranian-born Namazie told The Independent:
If people like me who fled an Islamist regime can't speak out about my opposition to the far-right Islamic movement, if I can't criticise Islam… that leaves very [few] options for me as a dissenter because the only thing I have is my freedom of expression.
The decision has been met with criticism, including from physicist Professor Brian Cox and physician and science writer Dr Ben Goldacre. Goldacre tweeted he will "never talk for Warwick" as a result of the ban on Namazie, and Cox lent his support.
Students in higher education should expect to be able to cope with having their views challenged, Cox said. "We can't allow over-sensitive students to wrap themselves in intellectual cotton wool."
Cox and Goldacre lend high-profile voices to the growing backlash against the perceived rise of "political correctness gone mad" on university campuses.
Their words were supported by other academic figures, such as Data Visualisation Professor Alberto Cairo of the University of Miami, and Inspector Michael Brown, the Mental Health Coordinator at the UK's College of Policing.
Last week, US President Barack Obama also said he thought students wouldn't learn anything from silencing voices they disagreed with.
I've heard some college campuses where they don't want to have a guest speaker who is too conservative or they don't want to read a book if it has language that is offensive to African-Americans or somehow sends a demeaning signal towards women.

I don't agree that you, when you become students at colleges, have to be coddled and protected from different points of view. I think you should be able to — anybody who comes to speak to you and you disagree with, you should have an argument with 'em.
The Warwick Atheists, Secularists and Humanists group have appealed against the union's decision earlier this month.
On Saturday evening Warwick's Student Union posted a statement to Facebook which said that no final decision about Namazi's talk had been taken.