Last week a group of activists who call themselves "Never 21" infiltrated a high-end Manhattan restaurant in a powerful performance art reminder that when it comes to institutionalised racism, justice has not yet been served.
Dressed up as waiters, the group entered the 21 Club, a restaurant once frequented by the likes of John F Kennedy and Ernest Hemingway, and went from table to table with menus that bore the names of Tamir Rice (12) and Trayvon Martin (17), and many other black children who have who have died at the hands of police in the US.
They also hung up letters spelling out the words "Black Lives Matter" on the club's signature mannequins, which are dressed in riding gear.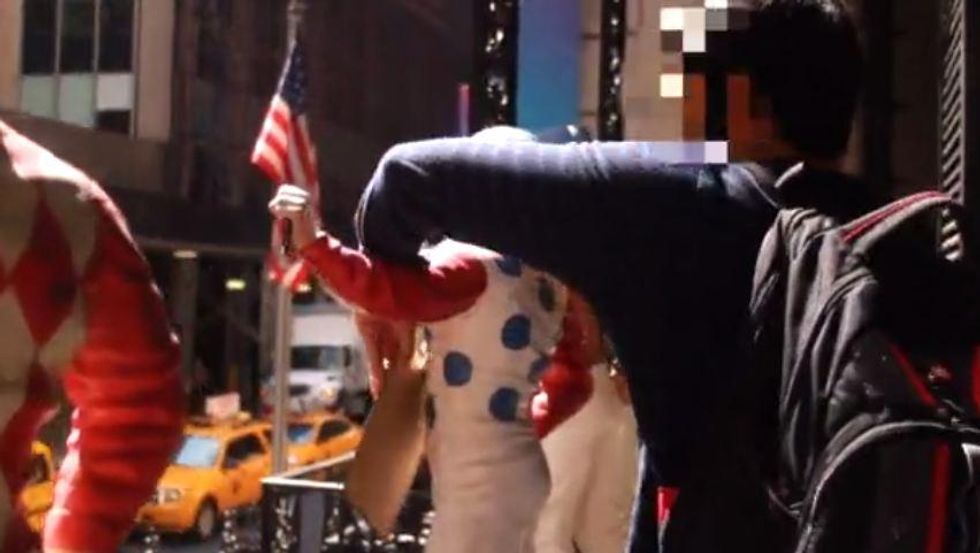 Never 21 describe themselves as a group of activists who use "urban intervention tactics" to combat police brutality. The name comes from a play on popular clothes store Forever 21, highlighting the fact that black children who die at the hands of the system will never live to see that age.
In an interview with Hyperallergic, the group explained what they were trying to achieve:
To us, both of these companies [Forever 21 and the 21 Club] serve as representations of corporate white America — our target audience. We aim to make these spaces slightly confrontational. This way they are forced to encounter these issues face on, outside of the comfort of their homes, in front of their television and computer screens.
According to Jezebel, the restaurant, filled entirely with white patrons, didn't exactly get on board.
One diner reportedly threw his menu down saying, "I'm not racist. I don't need this." In very bad taste another ordered the "VonDerritt Myers Jr" - the name of an 18-year-old who was shot by police in Missouri last year.


More: How white and black Americans see Ferguson in seven charts