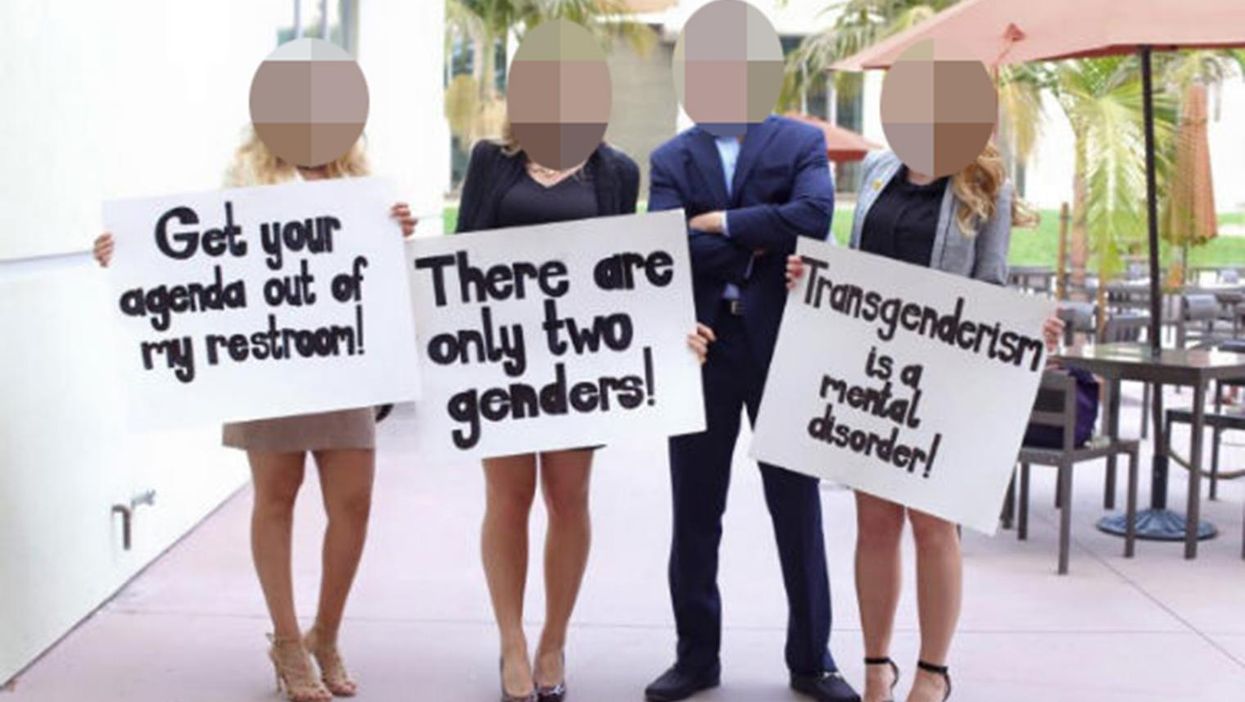 Recently, members of the Bruin Republican Club at UCLA were pictured (above) holding signs expressing anti-trans sentiment in a photo which was widely circulated around the internet.
The Daily Bruin reported that the students involved were three UCLA students and one UC San Diego student.
After the photo attracted controversy on Twitter and Facebook, UCLA's student government said in a statement:
Every individual has the right to freedom of speech yet it must not be exercised in centering on hate and discrimination.
The most popular response to the image, however, has probably been that of a trans 15-year-old called Ian Alexander.
He posted his response to Twitter:
Not messing about.
Despite the bold language used, he has been retweeted over ten thousands of times and acclaimed for his stance by Twitter users.
Alexander told BuzzFeed:
I was frustrated, but decided to use humor rather than waste my energy on people who clearly don't understand what they're against.

I definitely didn't expect that much response.

Overall, they were positive, supporting me — but I have gotten into a few arguments.
Alexander has been contacted for comment by indy100.