Hillary Clinton's campaign team quietly deleted a photo from her official Twitter account on Tuesday of the presidential candidate shaking hands with a man with a tattoo on his arm which says "white".
Clinton, seeking the Democratic nomination, spent the July 4 holiday weekend in New Hampshire, meeting and greeting potential voters.
On a stop in the White Mountains Region town of Lebanon, she shook hands with several residents, and tweeted a message about community spirit along with a picture, which has since been removed:
Several Twitter users pointed out that the unidentified man, who had a prosthetic leg, was sporting a tattoo on the inside of his right forearm reading, "WHITE".
Clinton's campaign said that the presidential candidate was saying hello to people on the street when the man came up to her and asked to shake her hand.
It is not known who the man is or what his tattoo signifies. Several online commentators have pointed out that he lives near the White Mountains range.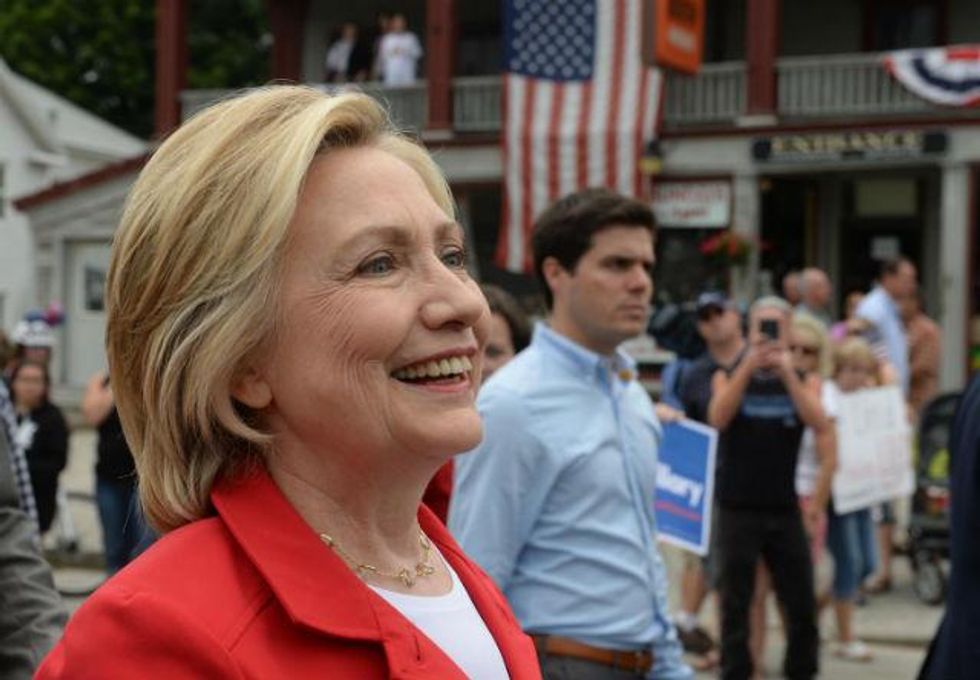 BuzzFeed News reports that a campaign spokesperson said the tweet and photo were removed "out of caution" after people pointed out the tattoo.