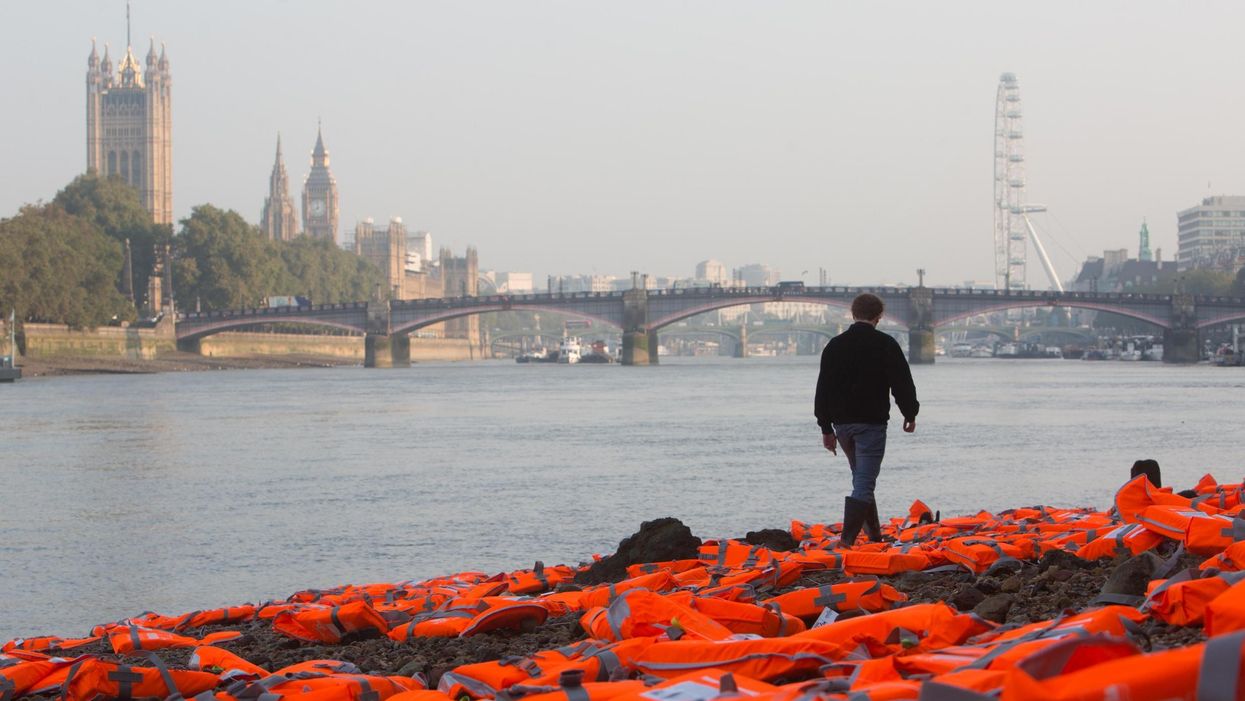 PA
Hundreds of life jackets appeared on the banks of the river Thames in London on Thursday morning, as part of a visual installation to represent the thousands of people who have died during the refugee crisis.
The display in Vauxhall, south London, was organised by UK charities Action Aid and Islamic Relief. It took place a year after the death of Alan Kurdi, the three-year-old Syrian refugee who drowned in the Mediterranean Sea, and two days before Saturday's Refugees Welcome Here March.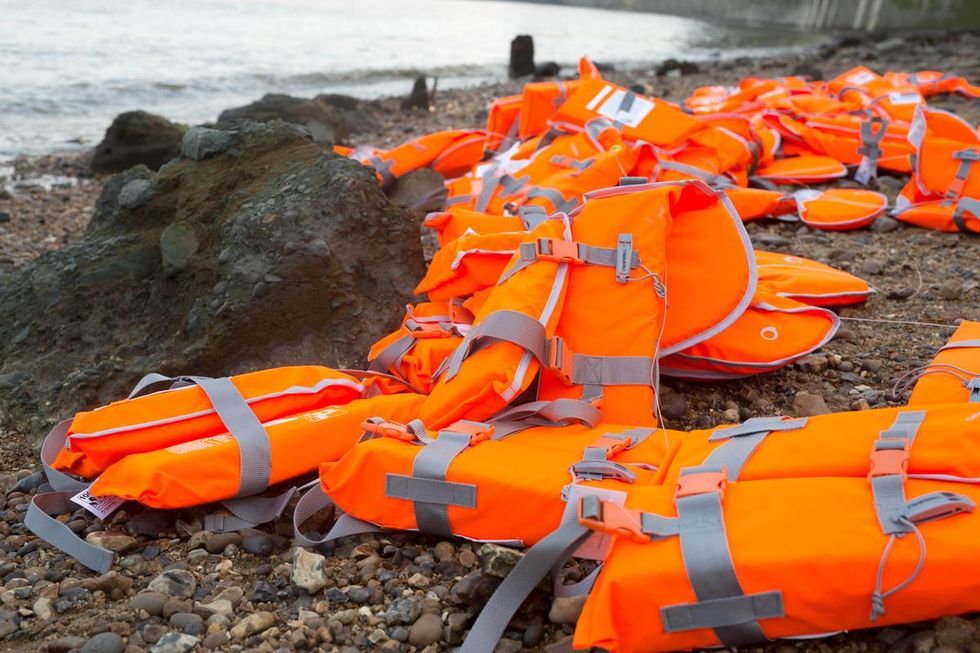 The installation represents the thousands of people who have died during the refugee crisis. Picture: PA
Girish Menon, chief executive of ActionAid UK, said: "We want to remind the world that this is not a crisis we should close our eyes to. No one should ever have to take the risk of putting themselves or their families in a tiny lifeboat or into the hands of people smugglers."
Research from the charity has also shown that following the EU referendum, 47 per cent of the public believe that the UK has a responsbility to help those fleeing conflict and war.
Eva Watkinson, campaigns engagement manager at Action Aid, wrote in a blogpost about the installation:
There are more refugees in the world now than there have ever been, 65.3 million... Yet politicians have continuously failed to address the causes of the crisis and give people the support they need.
The march, where thousands of people are expected to call on the UK government to do more to help those fleeing war, begins at 12.30 on Saturday 17 September at Park Lane, London.
Watkinson said it is the lack of government action that made Action Aid decide to bring the debate to London. "More needs to be done," she wrote.
Murray Worth, head of campaigns, told indy100: "Out of sight can all too easily be out of mind, but this is a crisis we cannot ignore.
"Families are entrusting their lives to human traffickers and flimsy boats because at home they face falling bombs, persecution and war. No matter how perilous the sea crossing may seem, it is even more dangerous for people to stay. 

"Please join ActionAid and thousands of people from across the country on the march to send a powerful message to the UK government. We cannot continue to turn our backs on those who on the people who are asking us for help."
You can sign up to the march here.