Aylan al-Kurdi (left) with his older brother Galip (Picture: Qattouby/Twitter)
Photographs of a young boy in a bright red t-shirt, lying face down on a beach in Turkey have captured the world's attention.
His image, which has featured on the front pages of many of the UK's newspapers on Thursday morning, has gone viral, forcing the country to fully acknowledge the severity of the refugee crisis in Europe.
The boy, named as Aylan al-Kurdi, a three-year-old from Syria, was one of twelve whose bodies washed ashore on the coast of Bodrum on Wednesday.
Editor's note: The Independent has taken the decision to publish these images because, among the often glib words about the "ongoing migrant crisis", it is all too easy to forget the reality of the desperate situation facing many refugees.
Aylan drowned along with his five-year-old brother Galip and his mother Rihan. His father, Abdullah, is reported to have survived.
The Turkish news agency, Dogan, which released the images shortly after the bodies washed ashore in the early hours of the morning, said the family had fled the northern Syrian town of Kobani which was besieged by Isis militants last year.
The family had been on one of two rafts with 20 people which left Bodrum heading for the Greek island of Kos and what was hoped would be safety.
The three family members were part of a group of twelve, including five children, who died after the boat capsized.
More than 2,500 have died in the Mediterranean this year, millions more need our help. As the Independent urged in its editorial on Thursday morning, it's time we took a stand.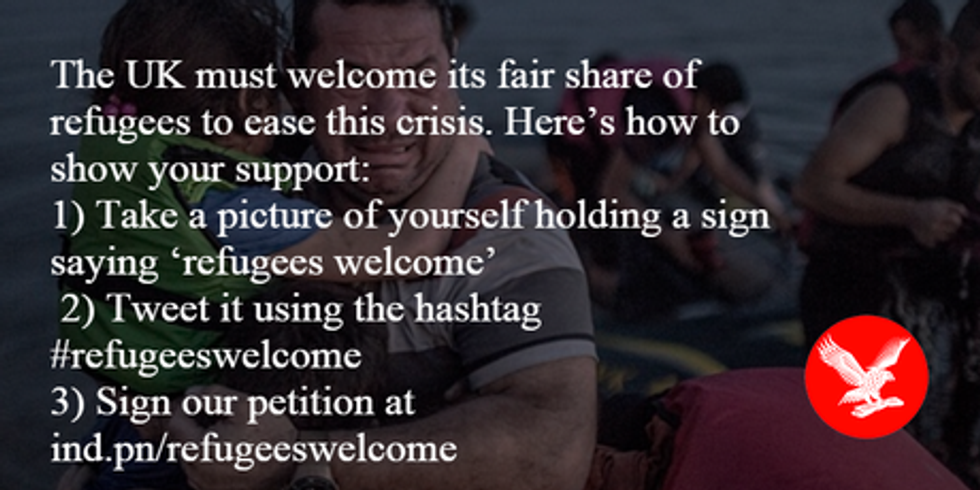 Sign the Independent's petition at ind.pn/refugeeswelcome