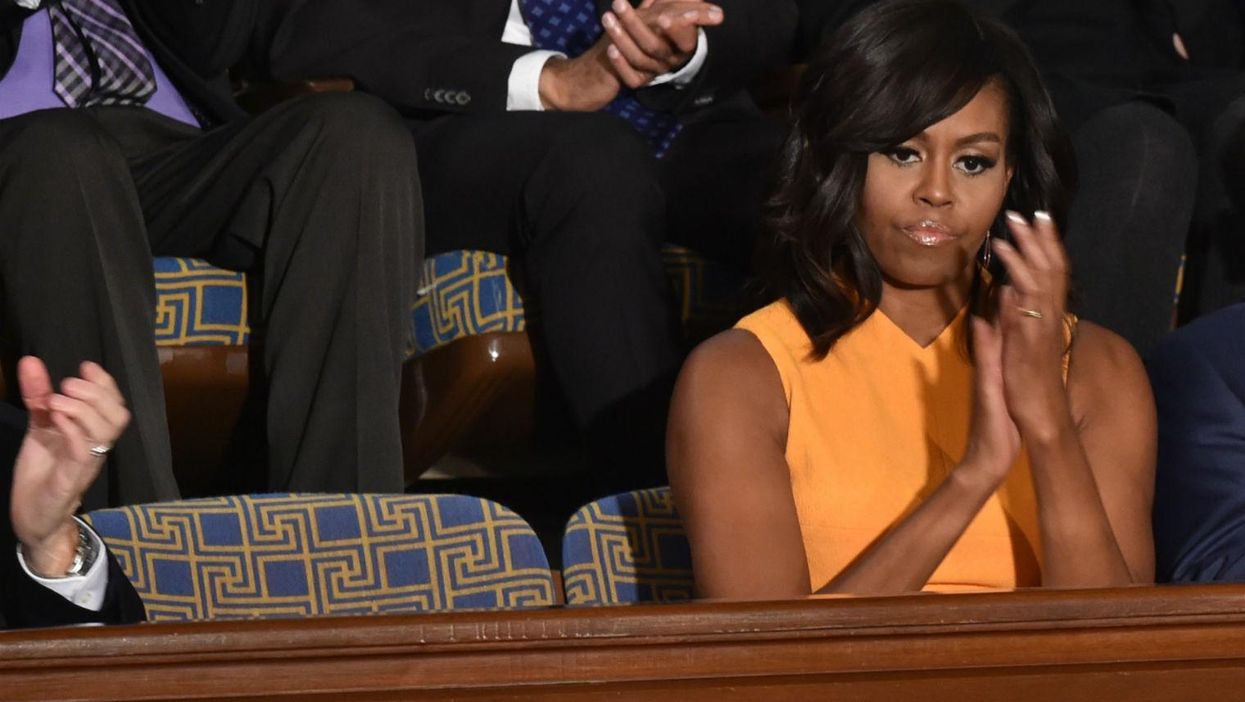 Tuesday night marked US President Barack Obama's seventh and final State of the Union address.
The annual event is a joint session of Congress when the president sets out their agenda for the coming year and reflects on progress made by their administration so far.
Tradition dictates that every member of Congress is allowed to bring one guest, and the president and first lady can sit 24 guests in their box.
But the seat next to FLOTUS Michelle Obama was left empty, to symbolise the victims of US gun violence, a group the president has called "voiceless" in the past.
Thirty thousand Americans a year die because of firearms, and Obama is using his last few months in office to push through executive action tightening purchasing loopholes.
(Alex Wong/Getty Images)
There was actually very little about gun control in his State of the Union speech, though: Obama used his last address to strike a note of optimism, pointing out the Democrat healthcare and economic reforms since 2009, and spoke of hope for the future in the fight against global injustice and terrorism.
He also lamented that politics has become a more divisive arena since he came to office, adding that it is "just wrong" for politicians to "insult Muslims".
(Seb Loeb/Getty Images)
Another notable guest of the evening was Kentucky County Clerk Kim Davis, who has made headlines for defying the Supreme Court's 2015 ruling by refusing to marry same sex couples.
She was invited by Republican Congressmen for Ohio Jim Jordan, who said he admired her stance against "this administration's trampling of religious liberty".
(Alex Wong/Getty Images)