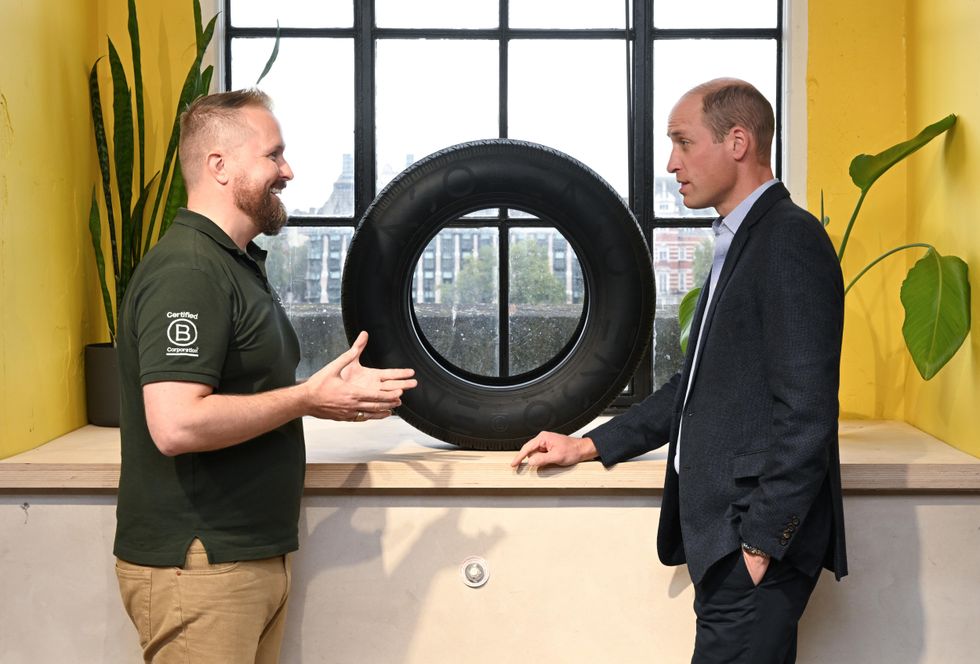 PA Wire/PA Images - Kate Green
The Prince of Wales has hailed "amazing" eco-friendly start-up technology businesses in London.
William was shown building material made from food waste during a visit to Sustainable Ventures, a working space which helps fund and support green firms, on Thursday afternoon.
He remarked: "It's amazing, and shows if we put our minds to something what we can discover."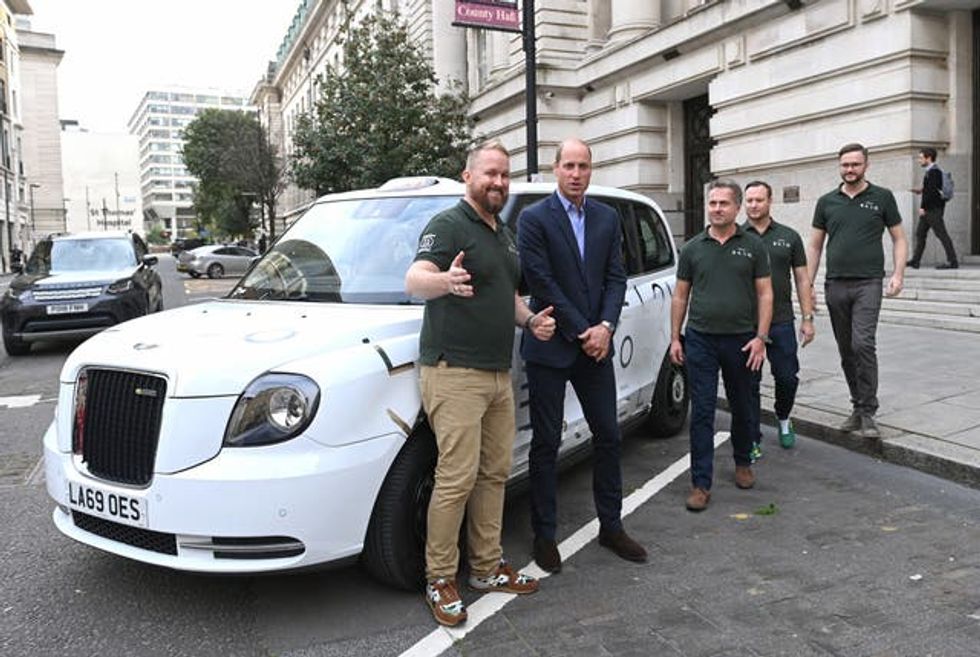 The Prince of Wales met ENSO employees (Kate Green/PA)PA Wire/PA Images - Kate Green
William met businesses such as ENSO, which has created a more efficient electric vehicle tyre reducing harmful particles worn off during travel.
ENSO was among the finalists of this year's Earthshot Prize, established by William to find solutions to "repair" the planet.
Founder Gunnlaugur Erlendsson said, after showing the prince a taxi which had the tyres, that the recognition has helped the business.
William was also shown thermal imaging used to detect heat loss from buildings anywhere on Earth by firm SatVu.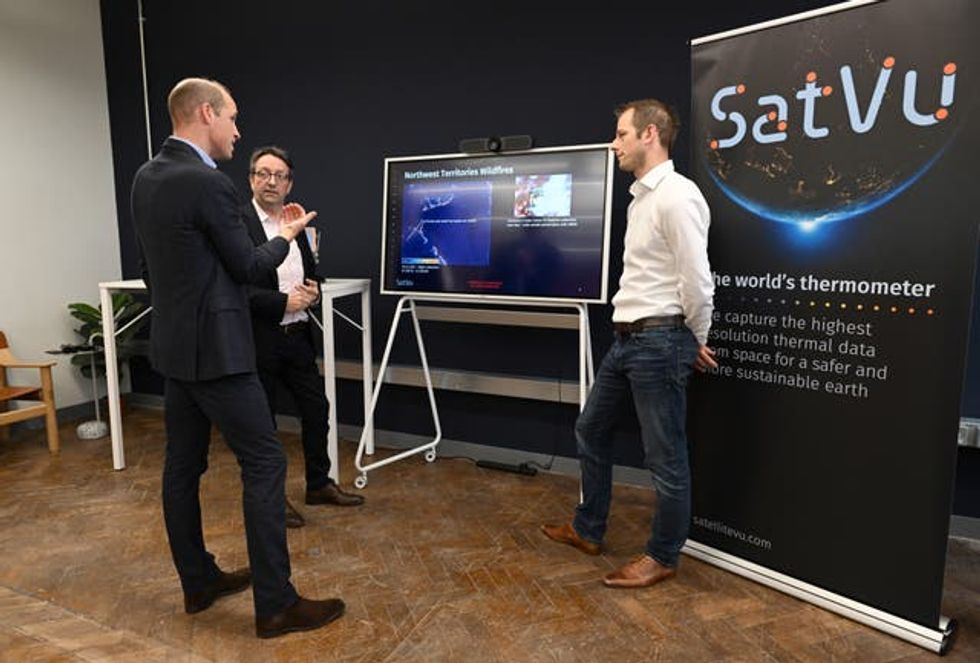 The Prince of Wales speaks to staff from SatVu (Kate Green/PA)PA Wire/PA Images - Kate Green
He later joined a discussion with start-ups to hear how Sustainable Ventures is helping them to expand.
Among them was AirEx, which created the world's first smart air brick to reduce home energy bills, and Depop, an online platform which allows users to buy and sell vintage and second-hand clothing.
Since 2011, Sustainable Ventures, based in County Hall, near the Houses of Parliament, has supported over 500 businesses, including Notpla, one of the 2022 Earthshot Prize winners.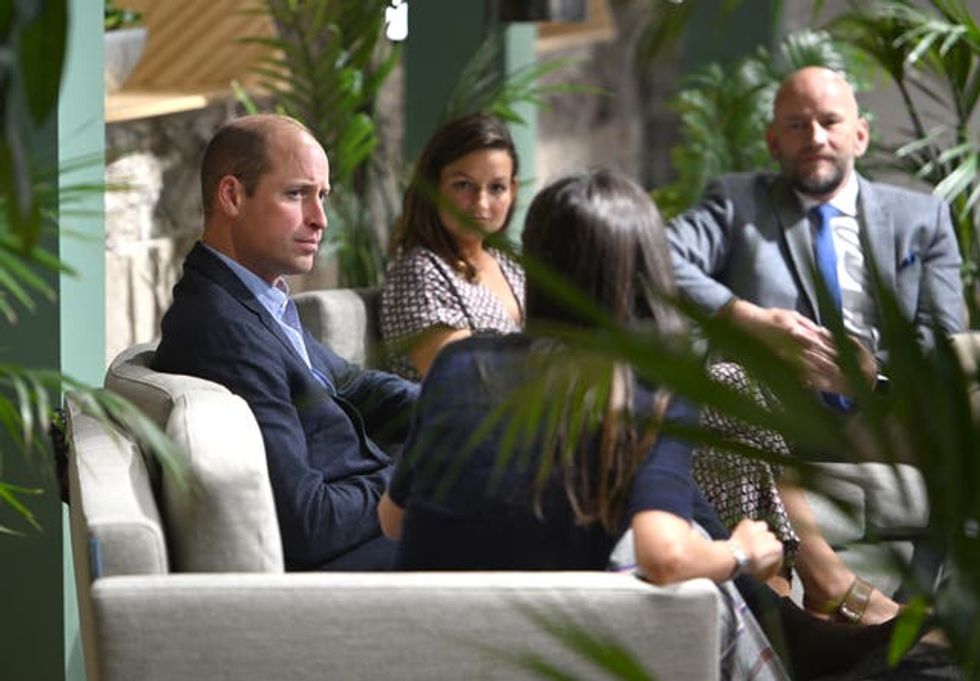 The Prince of Wales visited the London headquarters of Sustainable Ventures (Kate Green/PA)PA Wire/PA Images - Kate Green
It is dubbed the centre of the UK's climate tech revolution and the largest hub of its type in Europe.
Andrew Wordsworth, managing partner of Sustainable Ventures, who showed William around, said: "The Prince of Wales is known for his dedication to sustainability.
"It's inspiring for Sustainable Ventures' members to know that someone of his influence understands that they need to scale to have impact in the next decade.
"He has shown by his actions that we need optimistic solutions in a world dominated by negative headlines."