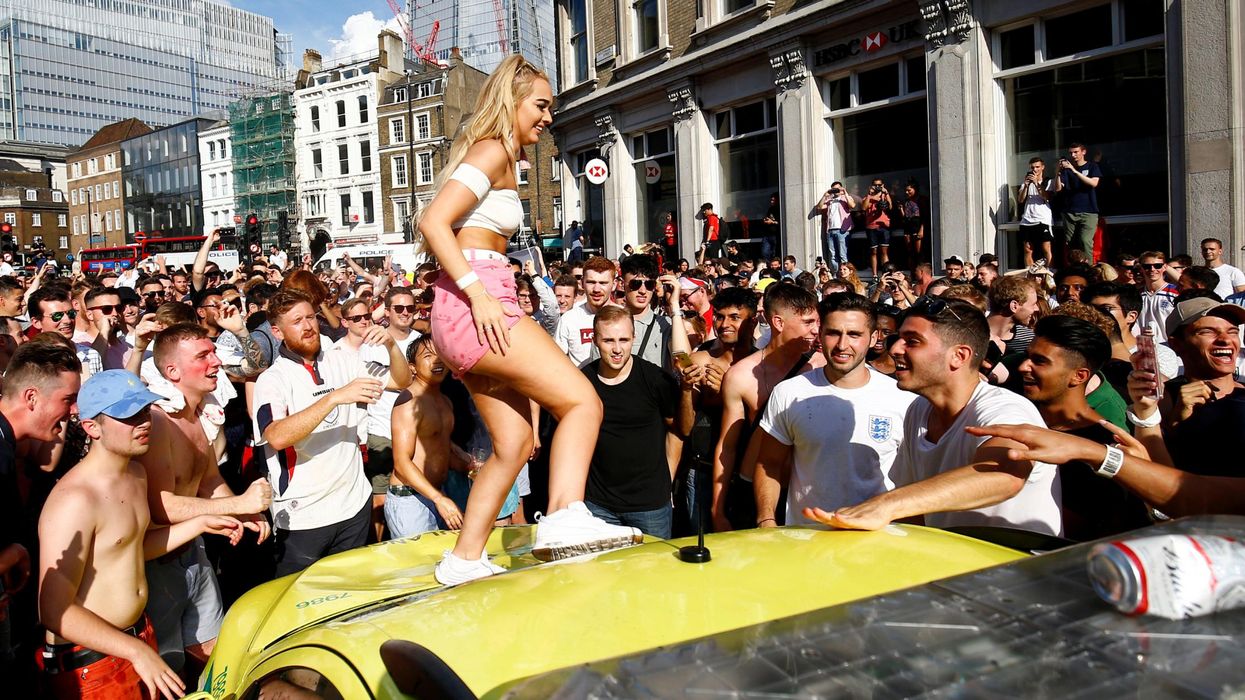 HENRY NICHOLLS/ REUTERS
After England's victory over Sweden in Saturday's World Cup quarter-final, widespread celebrations broke out across the nation.
While most of these celebrations would have been of a good nature, there is always a minority who feel the need to make a scene, and those are always the ones that get the most coverage.
Images of young revellers jumping on top of an ambulance car in central London, that had been called to attend a patient shortly after the final whistle, were heavily condemned online.
The vandalism to the vehicle left it in an unusable condition and, although the culprits have since been identified, it doesn't really help in restoring an ambulance to the already beleaguered health service.
In an amazing display of generosity and kindness, members of the Millwall FC Supporters Club have launched a fundraiser to help raise the money required to repair the ambulance.
In a statement on the Just Giving page, the Millwall Supporters Club wrote:
At the Millwall Supporters Club we think it is very important to help our local community, so we want to help to raise funds to help with the repair of an emergency response vehicle that was damaged after the England v Sweden game in the World Cup 2018 Quarter Final.

We are very grateful for any donations and support you can offer.

If the insurance company pays for the repairs, all monies raised will be donated to the Local Ambulance Service whose vehicle has sustained this damage.

Any money raised over the target will be donated to the London Ambulance service for much-needed funds.
At the time of writing, their goal of £5000 has already been surpassed from more than 400 donations.
While this is welcome news and encouraging sign that the majority of football fans in this country still have a moral conscience, let's hope we don't see any repeats of these scenes if England beat Croatia on Wednesday.
HT UniLad