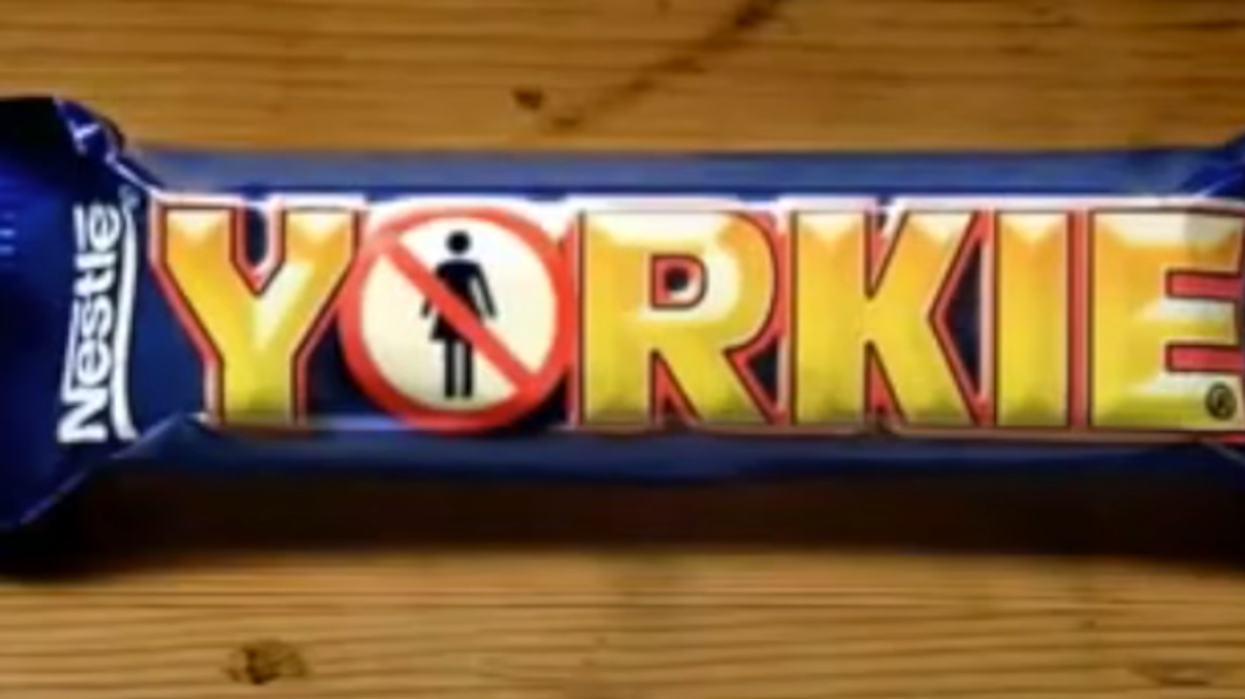 YouTube / Rachel Caterisano
It's sad isn't it, you know, when you can no longer be racist, homophobic, transphobic, or misogynist in public without being blasted by the 'PC police'?
Well, the latest victim of this seems to be that 'sexist' advertising campaign for Yorkie, the chocolate bar, that stated "it's not for girls".
Earlier this month, Kleenex announced that it would be changing the branding of its tissues from 'Mansize' to 'Extra Large' after a barrage of complaints that the branding was 'sexist'.
Taking to Twitter to reveal the change, Kleenex tweeted:
We recently made changes to our Mansize branding and will now be labelled Extra Large, keep an eye out in shops.
In response, many have been outlining other branding campaigns that they think would definitely not pass in 2018, particularly the Yorkie 'it's not for girls' campaign.
Many pointed out that the marketing really wouldn't wash in 2018.
Most seemed to ask 2018 to 'lighten up'.
While others were simply curious about how it would go down.
Others, however, have expressed that they thought the old Yorkie branding was sexist, and were happy that it no longer existed.
Yorkie introduced their 'it's not for girls' advertising campaign in about 2001, and in 2006 a tongue-in-cheek version in pink wrapping was released for women. It wasn't until about 2011 that they dropped the controversial slogan, but many still remember it.
What do you think? Was the branding harmless fun, or full blown sexist?
HT LadBible
More: This annoyed dad has a problem with sexist packaging