It's well documented, especiallybythisesteemedpublication, that London's rent market is a fetid, torpid grief pit.
So this opportunity seems almost too good to be true.
That is, until you read the bio:
We're two lads-
-closes tab-
Ok, sorry, here's the rest:
We're two lads living in a large 4000 sq ft Penthouse in Paddington. We've successfully built and sold two well known technology companies and are now working on the third..

We'd like to find an interesting flatmate to hang out with - we don't need the money (hence the room is FREE!) but we want some good company - someone to hang out with, party with, bounce ideas around with and generally enjoy all that London has to offer.

There's a team of household staff at the apartment to look after you - all cleaning and laundry is taken care of, we have a chef who prepares delicious meals 5 days a week and a team of drivers who take us out to party!

We are open minded about the sort of person we'd like - you might already be successful and wealthy and want to live with like minded people or at the very least you'll be ambitious. Being entrepreneurial and into technology is a big plus and enjoying getting drunk quite often is essential!
There are only a few rules: no smoking and no guests unless agreed in advance, and no more pets than the two chihuahuas already there.
Seems like a dream right?
The advert was posted to the London subreddit, and many there think it is either a scam for deposits, or "they just want a human pet".
The flat was previously listed for sale at £5 million on Rightmove, and it's not known whether or not the owners of the flat are indeed the ones behind the SpareRoom advert.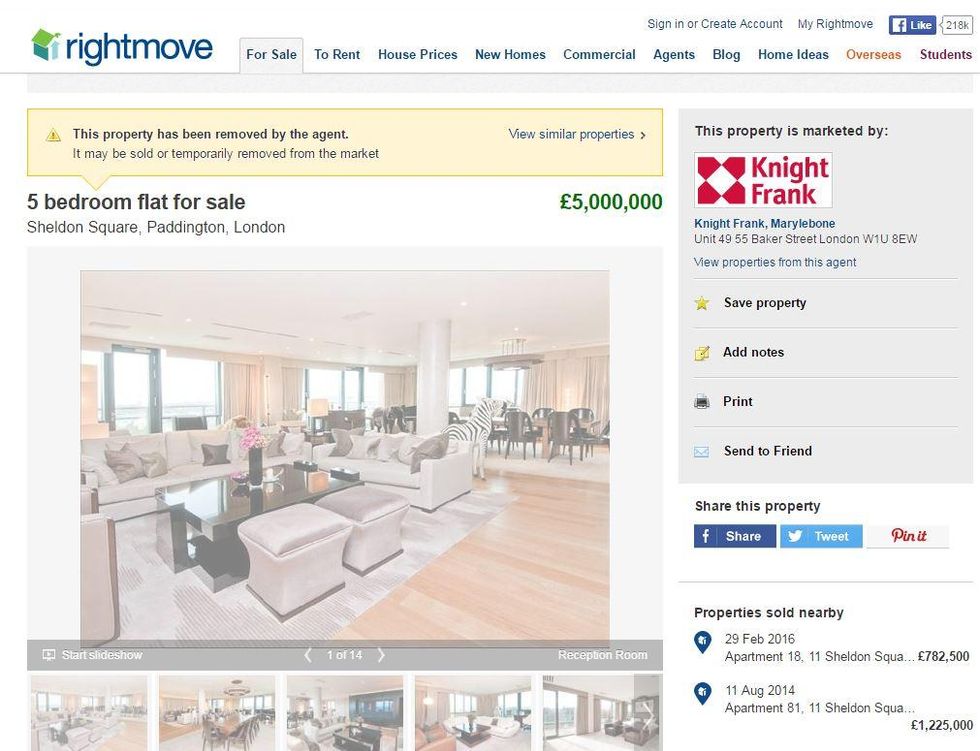 indy100 has contacted the "lad" behind the advert for further details.
It seems to have generated a little bit of interest on Twitter already...
...so if you want to apply, you better hurry. If it is a scam, don't say we didn't warn you though.