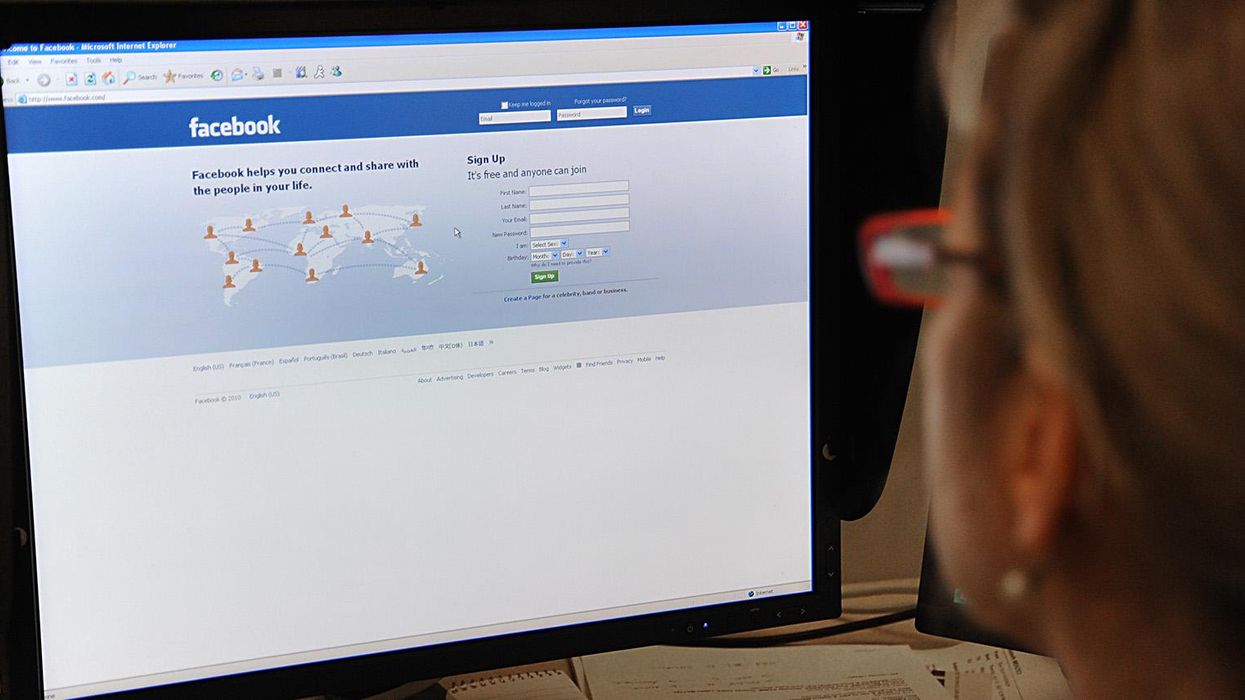 Facebook is a timesink and the less time you spend on it the better your life is. If we're honest.
But if you are going to use it as the efficient social network it can be, then there are a few things you need to know.
Here's what we hope is a comprehensive guide to getting rid of all the extraneous, unwanted rubbish that comes hand-in-hand with Zuckerberg's data-harvesting, advertising, media gate-keeping, progress-stopping digital monstrosity.
We hope you like it.
1. Categorise your friends like the elitist sociopath you know you are.
If you click this tab on the sidebar...
...you can access the friends page, from where you can create lists and filter what you see from whom, and who you allow access to certain parts of your profile page.
You can also create a virtual burn book, if you wish. However, we didn't tell you to do that.
2. Stop your mate Barry from posting awful, sweaty club photos of you.
That night in Infernos when you vomited over the bar doesn't need to be remembered in a post to your wall. Yet it always is.
To stop this madness go to your timeline and tagging options and deny Barry the option of posting on your timeline.
Sorted.
3. Repair that erroneous like.
See this button at the top?
Hit it. Then Activity log. And look at the 'like' damage your pocket has done.
It might be too late for them to have not noticed, but at least you can keep up appearances, eh?
4. Desktop messenger.
Facebook is a great hulking internet drain of a site.
Autoplaying videos and statuses are just an annoyance if all you're trying to do is message people.
In which case, just log into messenger instead.
It's just better.
5. Stop Facebook checking up on you.
Facebook looks at what you look at outside Facebook to target adverts.
If that's news to you, it shouldn't be - they're also developing a new browser so people never have to leave the app (and watch what you do so they can sell to you better).
To stop this, go to the settings page, then adverts. Then shut it all down.
6. Remotely log out from your mate's phone who keeps hilariously posting as you.
Settings page again, then Where You're Logged In.
End any you don't recognise. Have that, Barry.
7. Diplomatically unsubscribe from would-be-Robert Peston.
You don't have to unfriend, you can just hover over their name, click on the drop down arrow on following and say goodbye on the cut-rate politics lecture.
And breathe.
8. Stop randomers adding you.
Settings page again, then Privacy, then 'Who can contact me?' and 'Who can look me up?'.
Restrict at your pleasure.
9. Save news feed stuff for later.
Don't have time to look now but are interested in an article or link? Click the drop arrow in the corner and save it.
10. Stop autoplaying videos on mobile.
Go to Settings and More, then the Videos and Photos tab. From there you can change it to only autoplay on wifi. Or just never. Bliss.
11. Turn off birthday notifications.
Yes! Bloody yes! No more meaningless, insincere half-messages, ended with "we must catch up".
End the charade, embrace callousness.
Settings, Notification settings. You're then greeted by device-specific menus, from which you can cut out birthdays, "on this day" and page notifications.
12. More efficiently stalk follow people.
Maybe back off a little.
But if you're not going to, you can get alerted to someone's activity by clicking on the Friends tab on their profile, then Get Notifications.
But maybe back off a little, seriously.
If you don't there will be consequences.