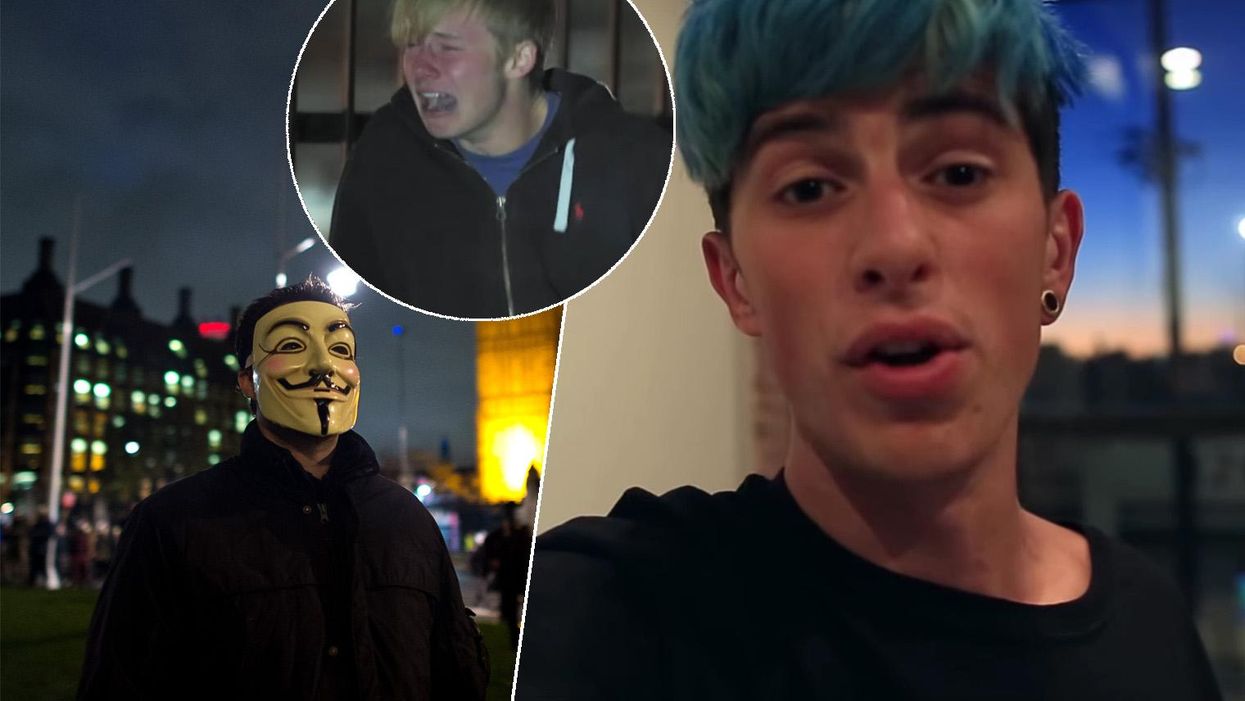 YouTuber and former Big Brother contestant Sam Pepper has been told "he will incur the wrath of Anonymous", if he does not take down a prank video.
Pepper's latest video, called "KILLING BEST FRIEND PRANK", received an online backlash for its content, in which a man appears to made to believe he has just witnessed the murder of his best friend, following their kidnapping.
The video features american vloggers Sam and Colby, who are 'kidnapped' after their car breaks down. Colby, who is in on the 'prank', is then 'shot' at another location, leaving Sam apparently distraught before Colby gets up and comforts him.
The YouTube video has been criticised on social media for its content, which is seen by some as distressing.
The hacktivist collective Anonymous have taken an interest in the video. The group tweeted today, demanding that the video be taken down in 24 hours:
We've been notified of a sick, disturbing video uploaded by @sampepper. Yet again, he uses violent abuse to garner subscribers. This is something that we cannot stand for. This so-called prank should bring shame to the YouTube community for supporting this imbecile.