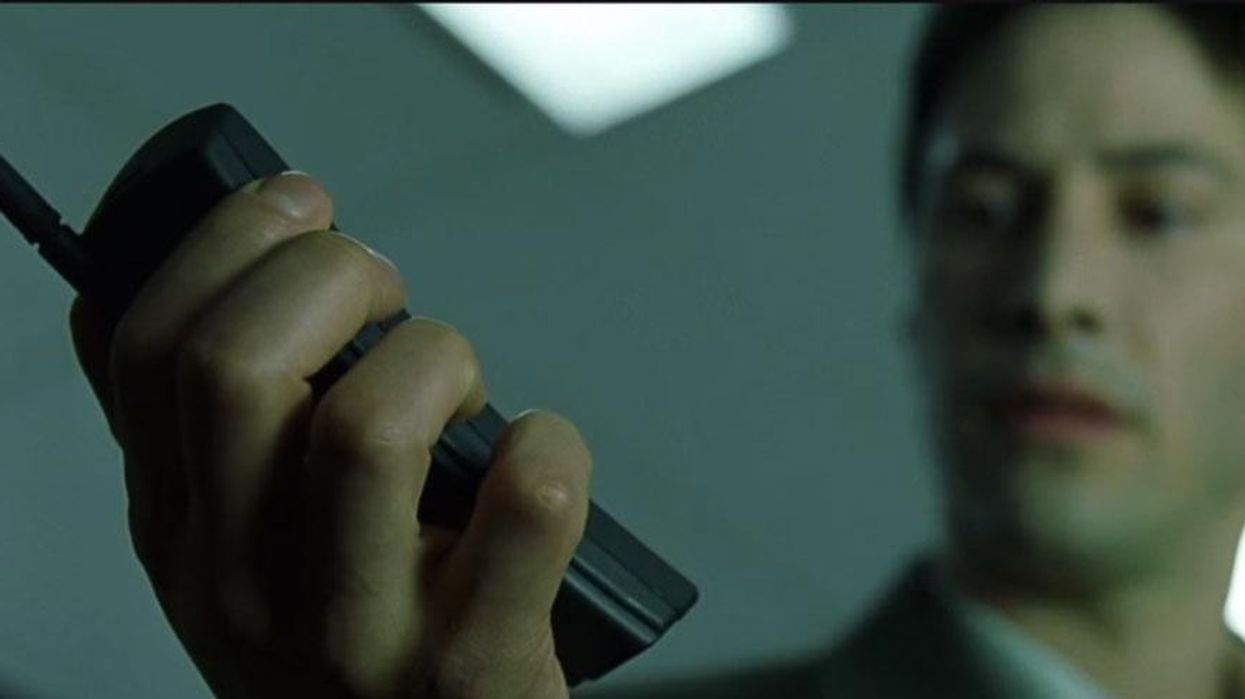 Warner Bros / The Matrix
Back in 1999 Nokia was still a thing and Keanu Reeves sported a long leather coat, dark shades and a kooky curved mobile phone.
Now, there's good news for Matrix fans - and those of us that found the £1.000 price tag slapped on the iPhone X too much.
HMD, the maker of Nokia phones, is bringing us all the way back to shoving a banana next to your ear and pretending its technology.
Well, almost. The banana-shaped Nokia phones famous for its starring role in The Matrix is getting re-released in both alarming yellow and the simple black rocked by Keanu.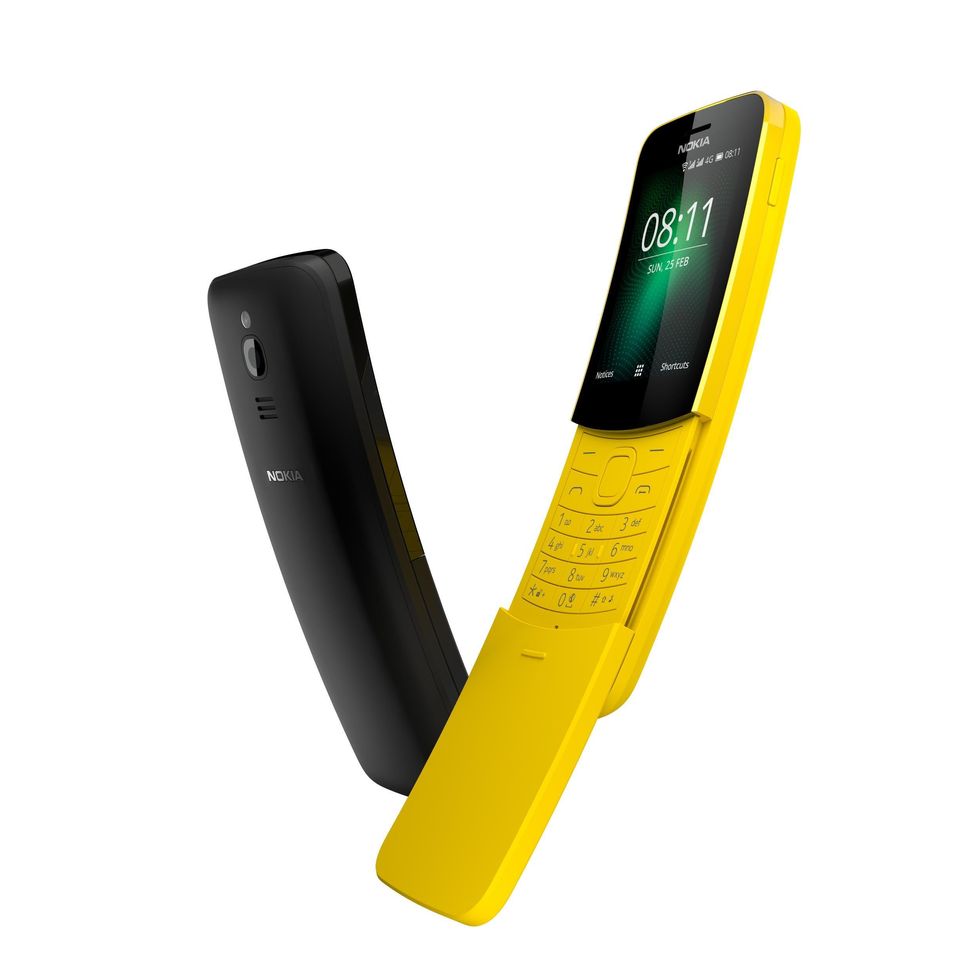 Picture: HMD
Thankfully, the new 8110 phone is not a complete blast of the past with 4G, a 2.4-inch colour screen and a 2-megapixel camera. It will cost £69.50 when it's released in May.
Most importantly, there's a revamped version of Snake and you can hang up by sliding your phone shut for added sass.
Plus, it has a battery life of 25 days. Because Nokia.
Florian Seiche, CEO of HMD global, told CNBC:
 Nokia had these very iconic design legends and different people remember the 8110 for different reasons - but, certainly it's a lot about that emotional factor.

But, actually it is also in Western markets, it's more as a lifestyle secondary phone and bringing it with 4G and Wi-Fi and some key apps people use everyday, it can now be a true secondary device.

But in some of the emerging markets, it is still a primary device.