Aljazeera / VideoElephant
In late September, scientists at NASA and around the world eagerly awaited the arrival of the OSIRIS-REx capsule containing a sample of the asteroid Bennu .
The capsule safely landed on Earth on Sunday 24 September in a Utah desert containing a sample of the asteroid Bennu – categorised as one of the two "most hazardous known asteroids". When the capsule was first opened, it sparked audible gasps from scientists .
Since its arrival, NASA has kept its cards fairly close to its chest but a new blog post from the space agency suggests that progress is going slowly for the "best reason" as there is more sample material than they had anticipated.
They explained: "The abundance of material found when the science canister lid was removed earlier this week has meant that the process of disassembling the TAGSAM (Touch-and-Go Sample Acquisition Mechanism) head – which holds the bulk of material from the asteroid – is off to a methodical start."
The OSIRIS-REx's mission took 7 years to complete, with the sample currently being analysed by NASA taken three years ago before making its way down to Earth.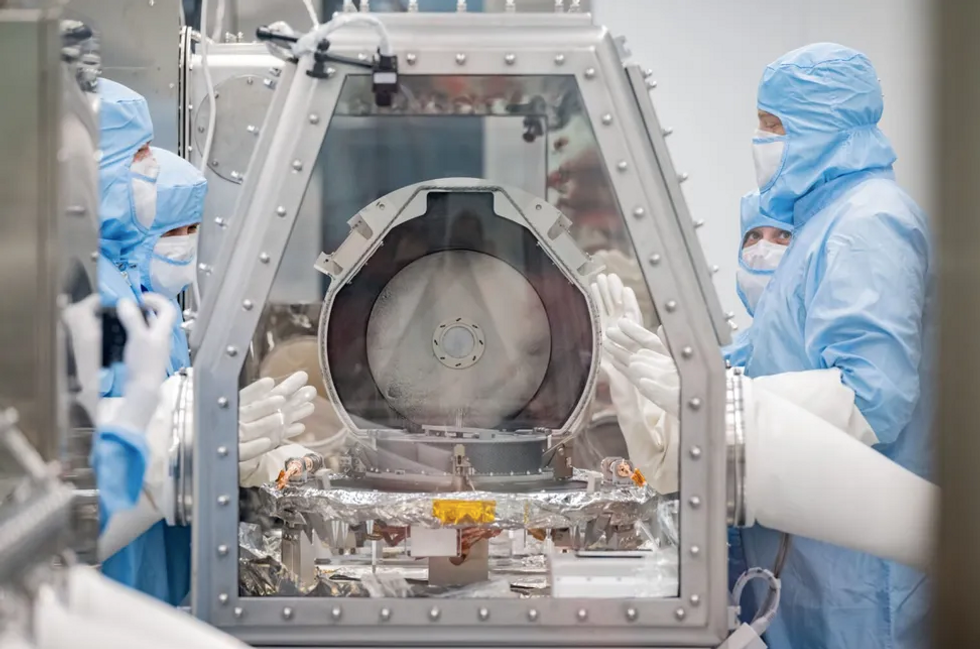 NASA/Robert Markowitz
Imagery from the moment the sample was taken confirmed to scientists that there would be asteroid material where they found it, but the quantity of dark particles were far more than they had anticipated.
"The very best 'problem' to have is that there is so much material, it's taking longer than we expected to collect it," said deputy OSIRIS-REx curation lead Christopher Snead of NASA's Johnson Space Center. "There's a lot of abundant material outside the TAGSAM head that's interesting in its own right. It's really spectacular to have all that material there."
In the coming weeks, experts will continue to work through the particles and begin the complex process of carefully disassembling the TAGSAM to reach the bulk of the Bennu sample inside.
Sign up to our free Indy100 weekly newsletter
Have your say in our news democracy. Click the upvote icon at the top of the page to help raise this article through the indy100 rankings.