Mariah Carey has some Christmas competition.
Musicians and scientists have teamed up in an attempt to create a masterpiece that sounds too festive to be true: the happiest Christmas song of all time.
Musicologist Joe Bennett studied 200 of the best-selling songs, including 78 Christmas songs (unsurprisingly, Michael Bublé is responsible for 10 of these).
He found that lyrics that evoke the idea of Christmas bring us joy, along with a major key (C major or A major), sleigh bells and, well, Michael Bublé singing.
Songwriters Harriet Green and Steve Anderson channelled Bennett's findings to create a truly cheery tune called 'Love's Not Just For Christmas'.
In the song, they stick to most of Bennett's recommendations - even mentioning the word 'Christmas' 21 times.
Though instead of featuring Bublé, they worked with the London Community Choir. After all, we all need a Bublé break now and then.
Steve Anderson said:
Over the years I have been lucky to enough to have written and produced Christmas tracks and albums for a number of artists including Kylie, Susan Boyle and Harriet, who co wrote this song with me. Hopefully we've risen to the challenge and provided a song people will love not only this Christmas, but for every Christmas to come.
The song will be performed at intu shopping centres to make festive shoppers happy.
Here are the lyrics to the toe-tapping, cheesy tune:
I filled your stocking to the very top

Put your coffee in a Christmas cup

And the children sing

As the church bells ring everywhere

Everyone's about the peace on earth

A little Christmassing for what it's worth,

And the whole world smiles

There's only love in the air

Snow fall faster

Go get santa now

Christmas

Wrap it and send it

Christmas

However you spend it

Make December last forever 

Christmas

Love one another

Christmas

A spell that we're under

Make December last forever 

'Cause love's not just for Christmas

I put a lot of tinsel on the tree

Bought a turkey and some brandy cream

And my mistletoe

Is hanging in the hope of a kiss

Snow fall faster

Go get santa now

[Chorus]

All that you wish for

Is right outside your door

Family, friends, everyone you depend on is here

[Chorus]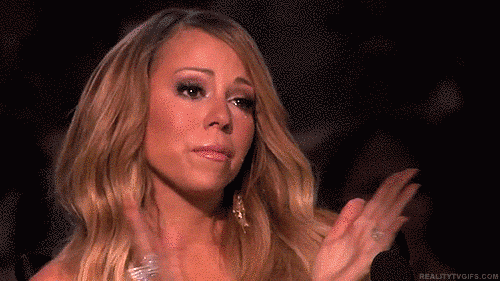 HT IFLS
More: This woman did a Twitter challenge dressed as a Christmas tree and immediately regretted it