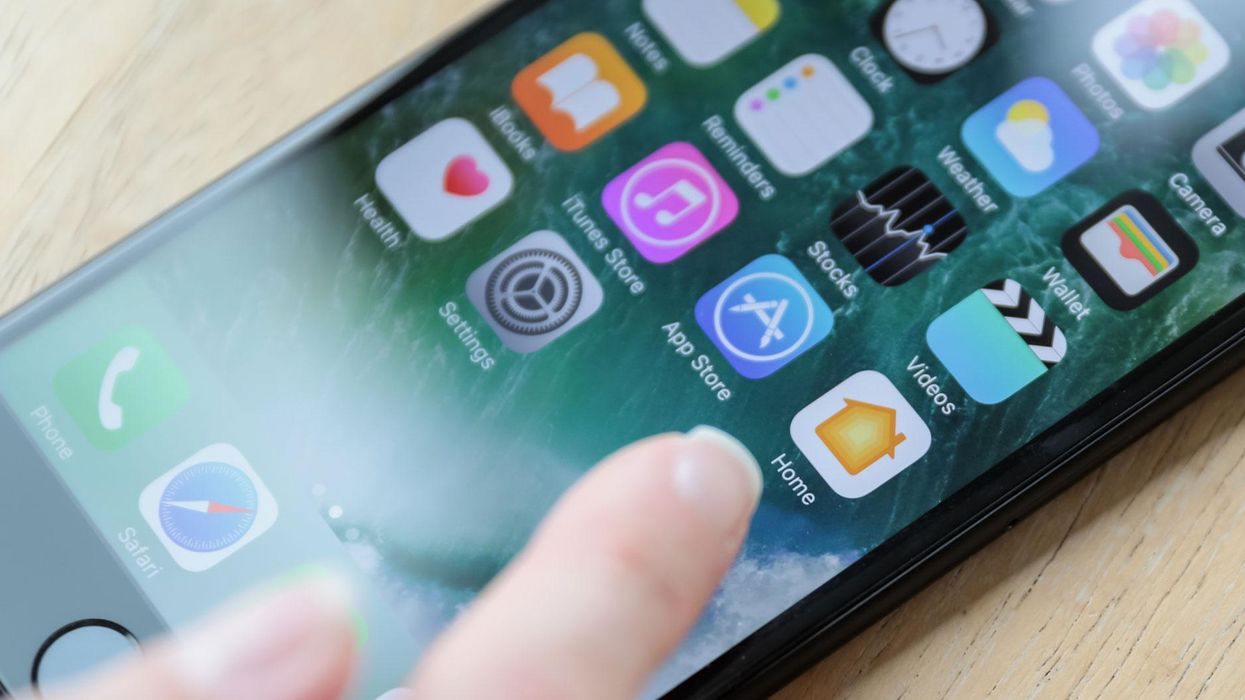 iStock / Onfokus
You might have been using iPhones for years now, but there are still plenty of tricks that not many know about.
This is especially true following the release of iOS 11.
So, here are a few of the best, hidden iPhone tips in the new software - plus some old tricks too.
Keep up with the headlines
Picture: YouTube / iDeviceHelp
iOS users can now ask Siri to give them the news - and, in response, Siri instantly streams daily news podcasts.
Supported news sources include BBC News in the UK.
Just say something like 'Hey Siri, play some news' and you'll be up to date. You can even specify the publication you want it from, as well as the type of news you want (e.g. sport, world or business).
This update is thought to be setting the stage for Apple's up-and-coming HomePod speakers, a long-awaited Siri speaker that is set to go on sale in February.
Apple Pay Cash
This feature was new in iOS 11.2, which was a major update compared to iOS 11.2.5, and allows you to send, request and receive money using Apple Pay.
Fun Live Photo effects
In iOS11, you can now swipe up on a Live Photo to choose an effect like Loop or Bounce.
Screen recordings
Go to Settings, then Control Centre and add Screen Recording using the plus button.
Then just swipe up to the Control Centre - and there it is. You even can enable microphone recording if you 3D touch on the icon.
Single-handed keyboard
iOS 11 users can tap and hold down the emoji button on your keyboard to offset the keyboard to the left or right.
This makes it far easier to type with one hand.
Stay safe on the road
Apple's Do Not Disturb while driving is new to iOS 11 - it can sense when you might be driving and turn on automatically.
Just go to Settings, Control Centre and Customize Controls. Tap the + button next to Do Not Disturb While Driving
Though this new feature did land one woman in huge trouble a few months ago.
Turn your phone off without the lock button
In iOS 11, you can just open Settings, tap General, tap Shut Down and swipe the shutdown slider.
Free up storage space
In General, tap on iPhone Storage and find a few options that will help you save storage in iOS11.
For example, you can delete unused apps (while keeping the data) and move all your photos to iCloud.
Swipe up
If you're an iOS 11 user, you can now swipe up to access all your settings in your podcast app.
This includes a Sleep Timer where you can set a time limit for how long you want to listen before you drift off.
Don't get left behind
If you've got an older iOS than iOS11, you can still fall asleep to podcasts without playing them all night long.
Go to the Clock app and tap the Timer button. When there, set the timer for as long as you want the media to play.
Then tap When Timer Ends, scroll all the way to the bottom and select Stop Playing.
Now music will stop playing when the timer runs out.
Too many tabs
This is another old trick.
If you've found yourself with tonnes of indy100 tabs open yet again, you can either swipe left on a particular Safari tab to exit it.
Or just hold the Done button and select Close All. Neat.