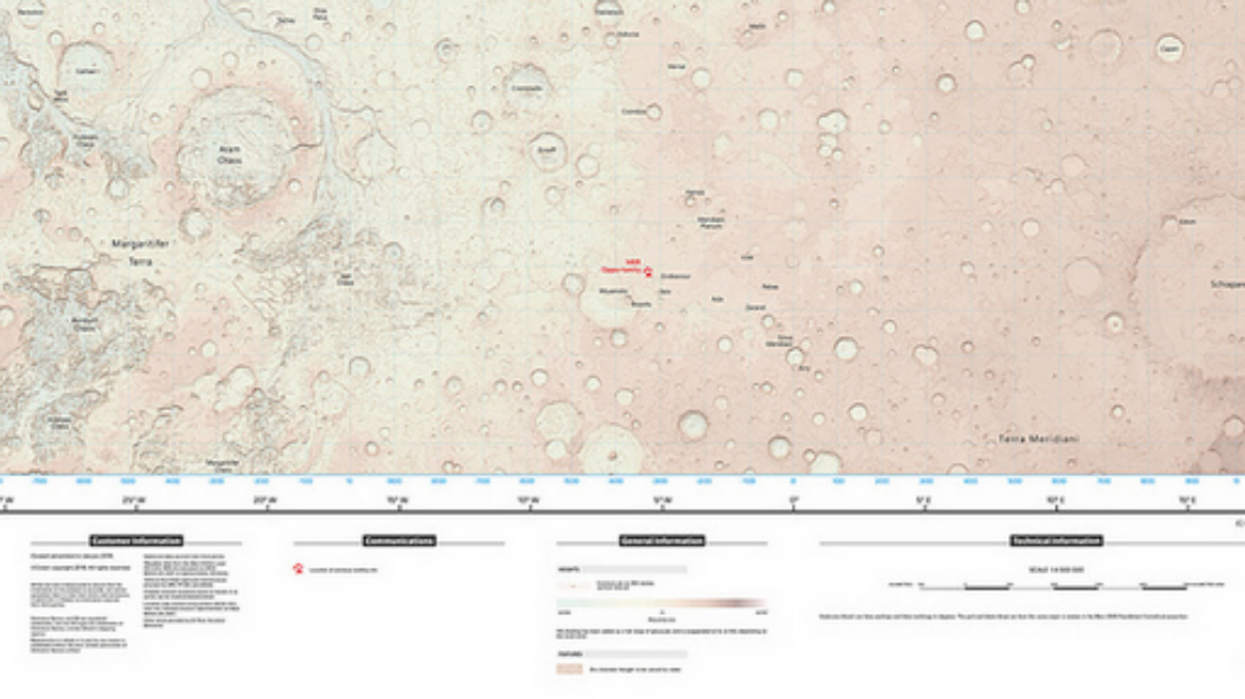 The UK's Ordnance Survey (OS) has created an easy-to-use map of Mars' charted surface for your next extraterrestrial day out.
Cartographers used free source data from Nasa's Opportunity and Curiosity rovers to make the map, which covers 10m sq km - or about seven per cent of Mars' terrain.
The one-off was made at the request of a British scientist working on the next Mars landing project, scheduled for 2019, and uploaded to the OS Flickr account for members of the public to see.
OS cartographer Chris Wesson told the BBC:
It was a little hard at first to actually understand the data itself in terms of things like the elevation and the scale and so on.

But actually the physical process was almost identical to what was used to make an Earth map, or any OS map.
The Mars maps marks the first time the OS has produced a map for another planet.