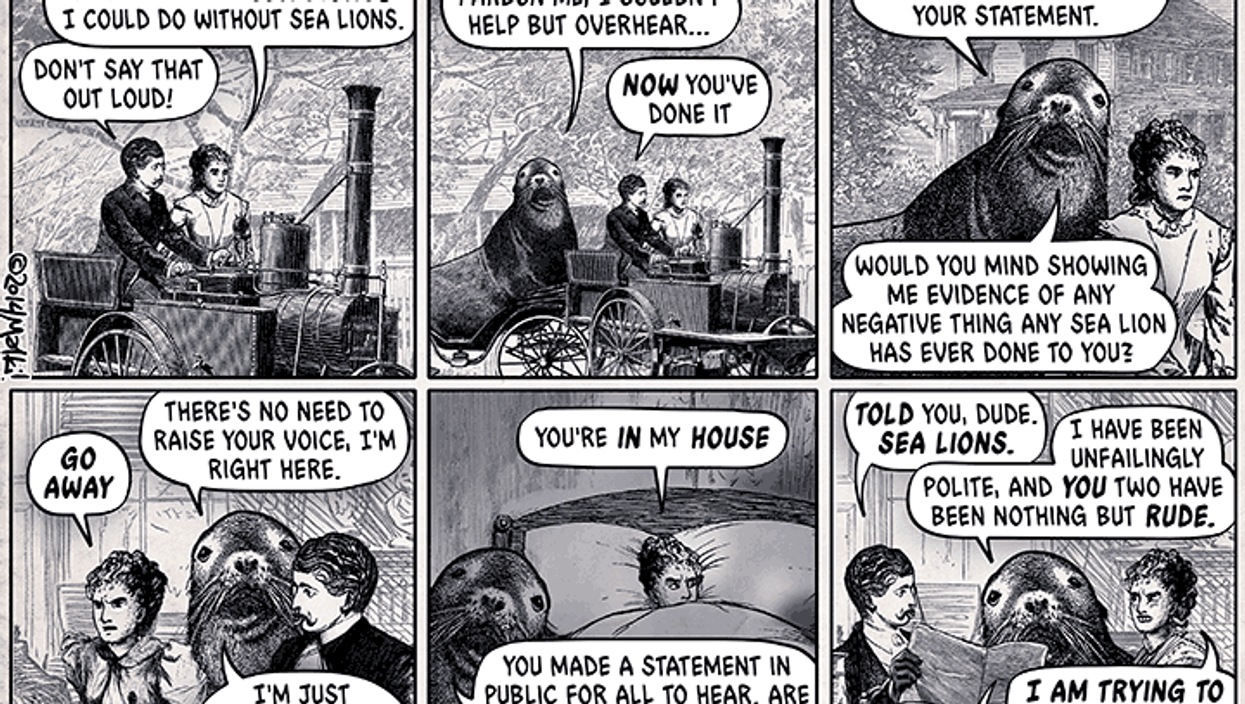 It uses far more than 140 characters but this comic by American-based artist David Malki represents one of the best descriptions of Twitter we've ever seen.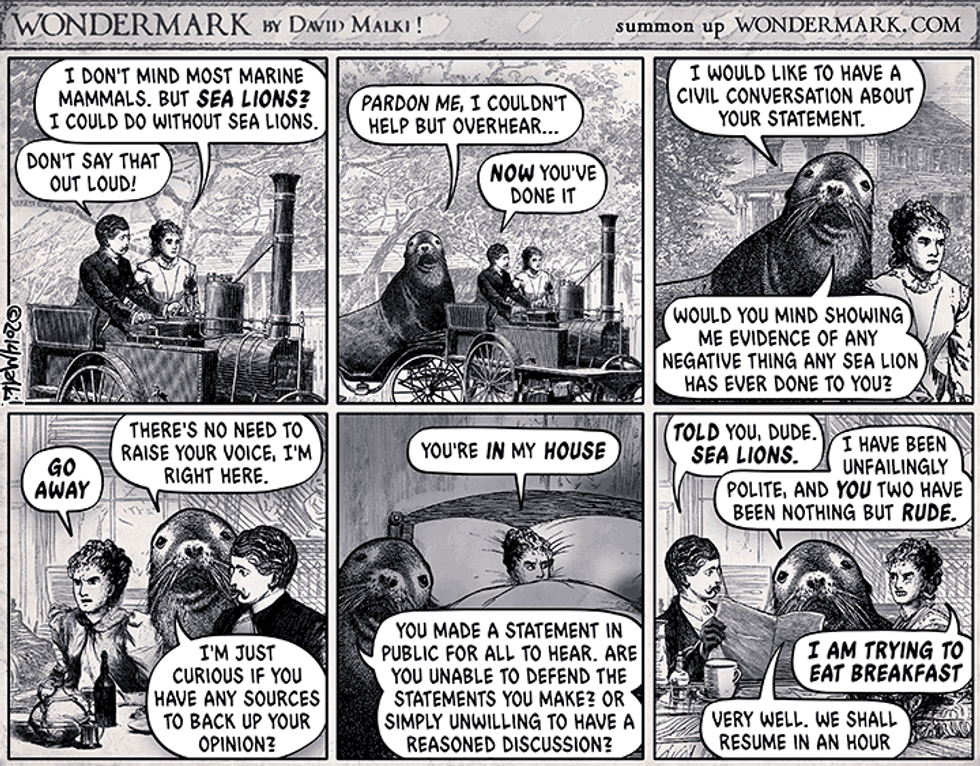 Malki's Wondermark, which juxtaposes 19th century style pictures with 21st century observations, has been running since 2003 and is updated every Tuesday and Friday.
His comic about Twitter is one of many incredibly funny observations - Malki is also great on lifehacks and nostalgia.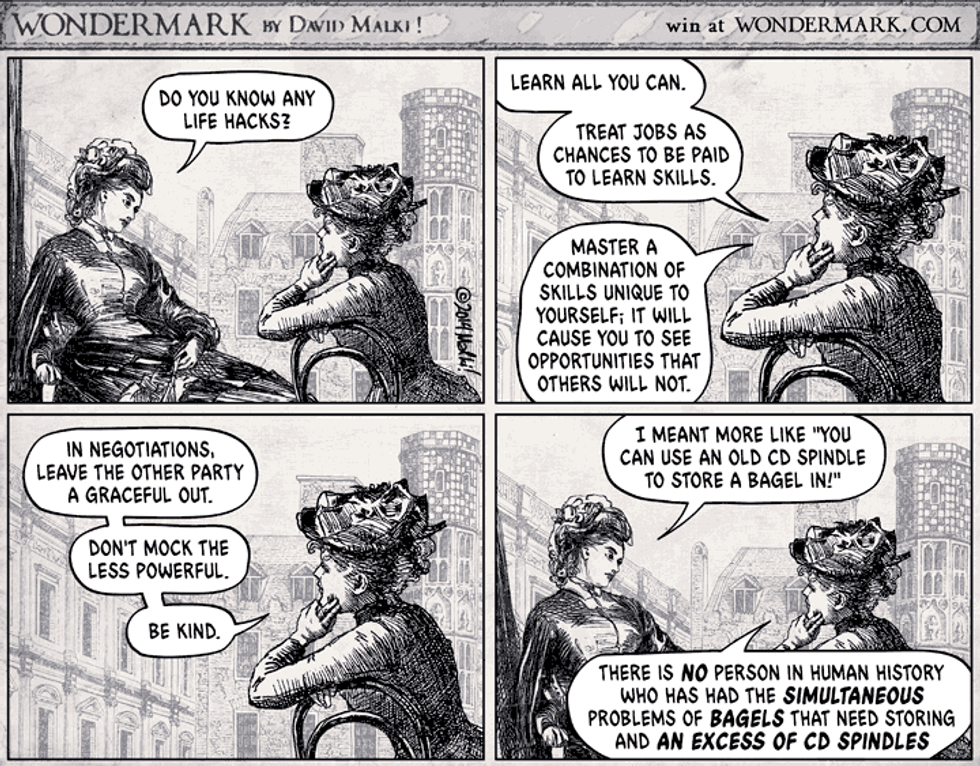 This video also shows how Malki makes Wondermark.
And the end result:

H/T @Sparklemonkey
All images copyright David Malki
More: David Malki's Wondermark