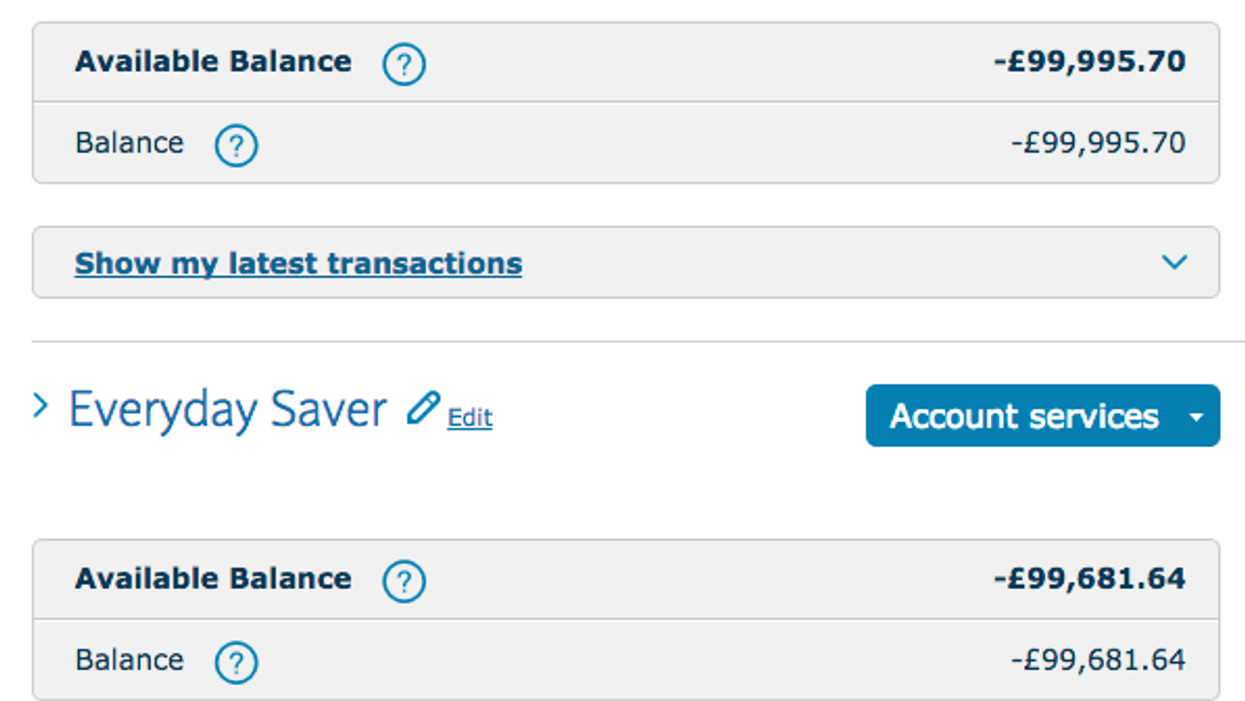 Meet James Jeffery.
The 30-year-old Halesowen resident has Asperger's and claims Employment Support Allowance (ESA) as he is not fit to work.
On Thursday, he noticed he had been charged £100,000 on two separate bank accounts by Barclays - and due to the debt he was no longer able to access his money.
Despite emailing the CEO of Barclays (who told him he was going on holiday), Jeffery's problem was only solved after he took to Reddit to lament his troubles.
"All my money is in those accounts. I rely on this money to feed my family! Because I'm in 100k debt in both accounts I can't access my money. I explained this to the adviser in Barclays but her line manager had went home so nothing could be done," he wrote in a post which made the front page.
"One guy messaged me and said he'd had the same issue but his debt was only for £50,000," Jeffery told i100.co.uk. "It's difficult anyway living on benefits," he added. "The timing of the whole thing is just very, very bad."
On Monday morning, a Barclays spokesman confirmed to i100.co.uk they were "working hard to resolve this matter as swiftly as possible" and that the details Jeffery had given on Reddit were correct. As of 9.28am this morning he updated to say his accounts were back to normal.
"There's still no explanation for what happened but the money just appeared this morning. Reddit is the reason I got this solved so I'm very thankful."
A victory for people power.
More: This picture went viral. What happened next shows the strength of people power