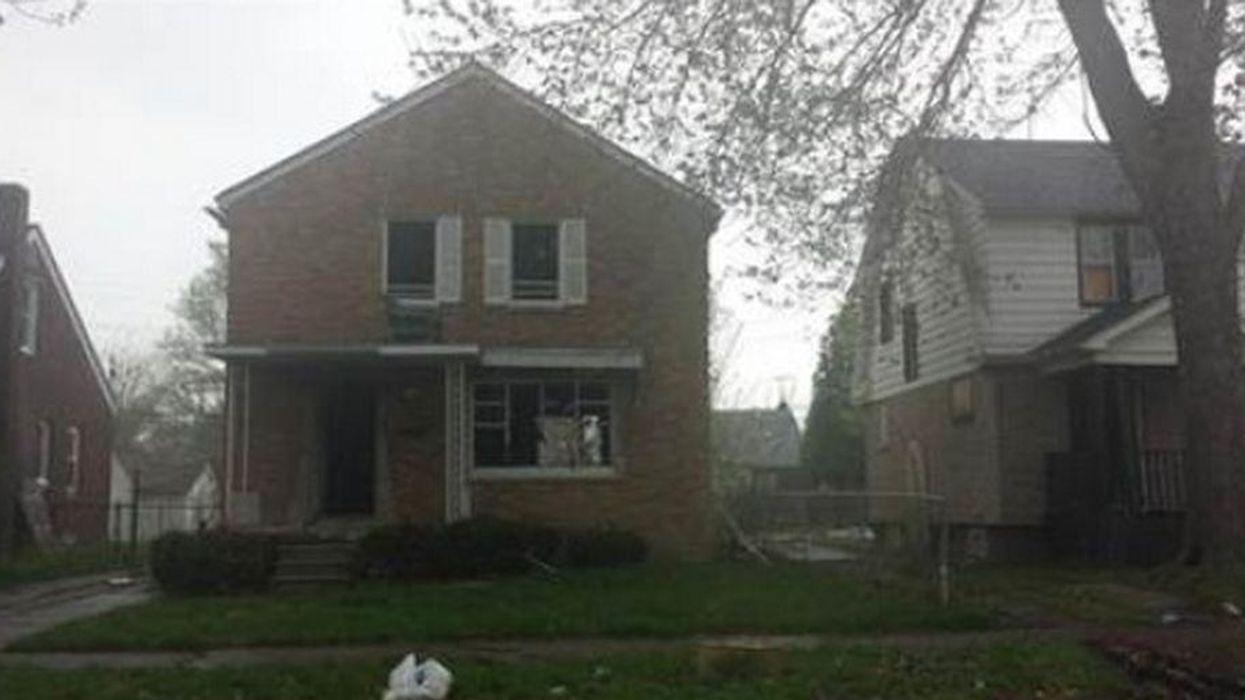 *Or a 32GB iPad
A man has offered to exchange a three-bedroom house (above) in Detroit for a new iPhone 6.
The owner, who has not released his name publicly, is an Austrian man who has never actually lived in Detroit and has resorted to the stunt owing to the property's decrepit state and a desire to sell it before the city's auction season floods the market.
This house is really not worth much at all.
Real estate broker, Larry Else