Just when you'd thought you'd seen every Avengers: Infinity War meme, the internet goes along and delivers a new one.
Although the film has barely left the public conscious, it has recently had a rebirth thanks to its release on DVD and Blu Ray.
The latest joke to be made from a scene in the movie is taken from a conversation between Doctor Strange and 'The Mad Titan' Thanos.
Towards the end of the movie, the two meet on the supervillains home planet of Titan, which was once a rich and prosperous planet but is now a desolate landscape.
Taking in his surroundings, Strange ask Thanos:
Let me guess, your home?
To which he replies:
It was, and it was beautiful.
He then uses the reality stone to show Strange what the planet used to look like and this is the moment in which the Internet thought was ripe for parody.
It was mostly obscure references to pop culture and video games but you'll get the idea once you see them.
Things then started to get weird.
@peribawang It's called "Let me guess... your home" and it's beautiful. 😂😂😂😂😂 https://t.co/bo6CEY598R https://t.co/IwIbJHpTSm

— Strangely🔮 (@Strangely🔮) 1536137251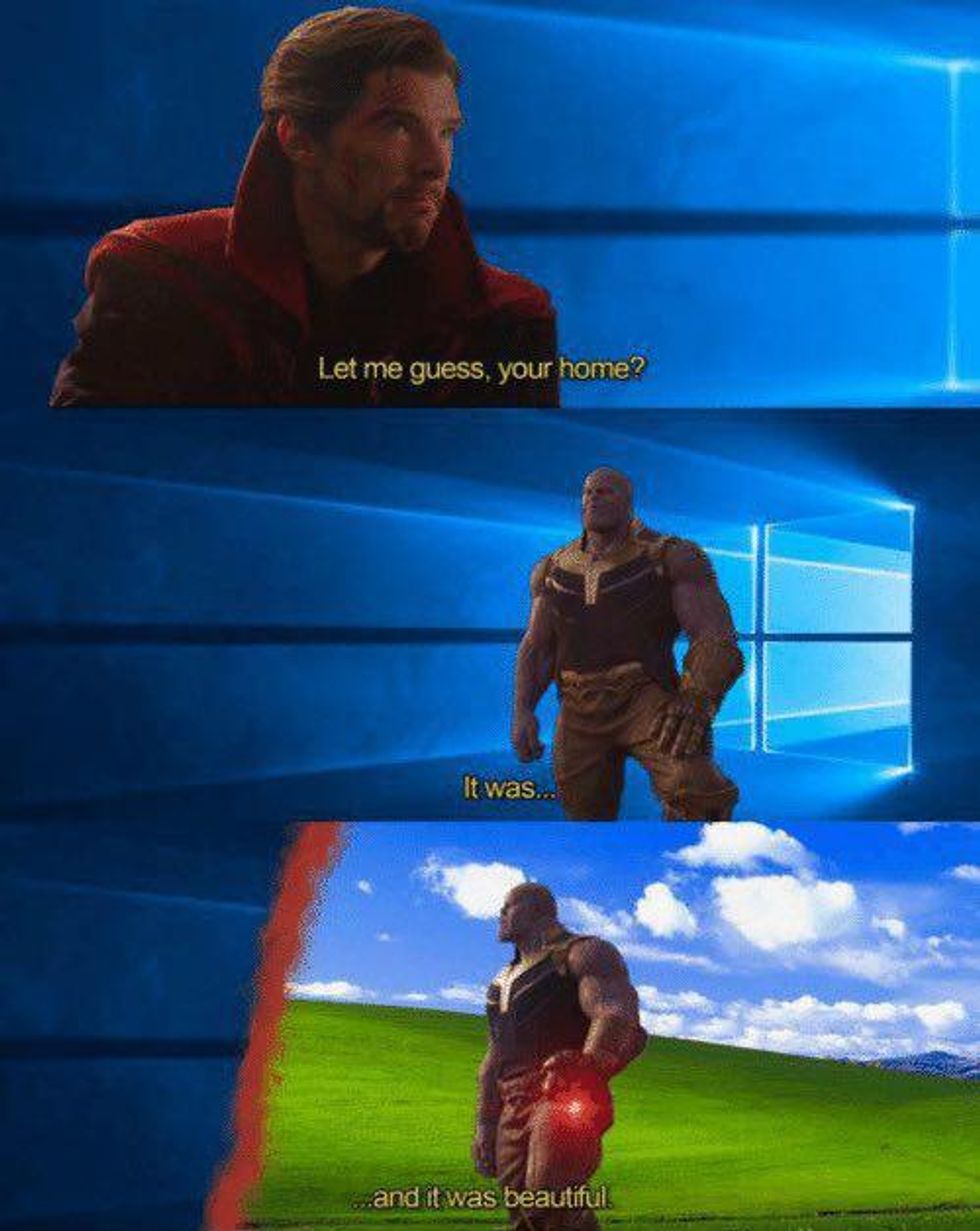 Picture: Know Your Meme
At least someone decided to keep it wholesome and friendly.
Picture: Know Your Meme
HT Daily Dot