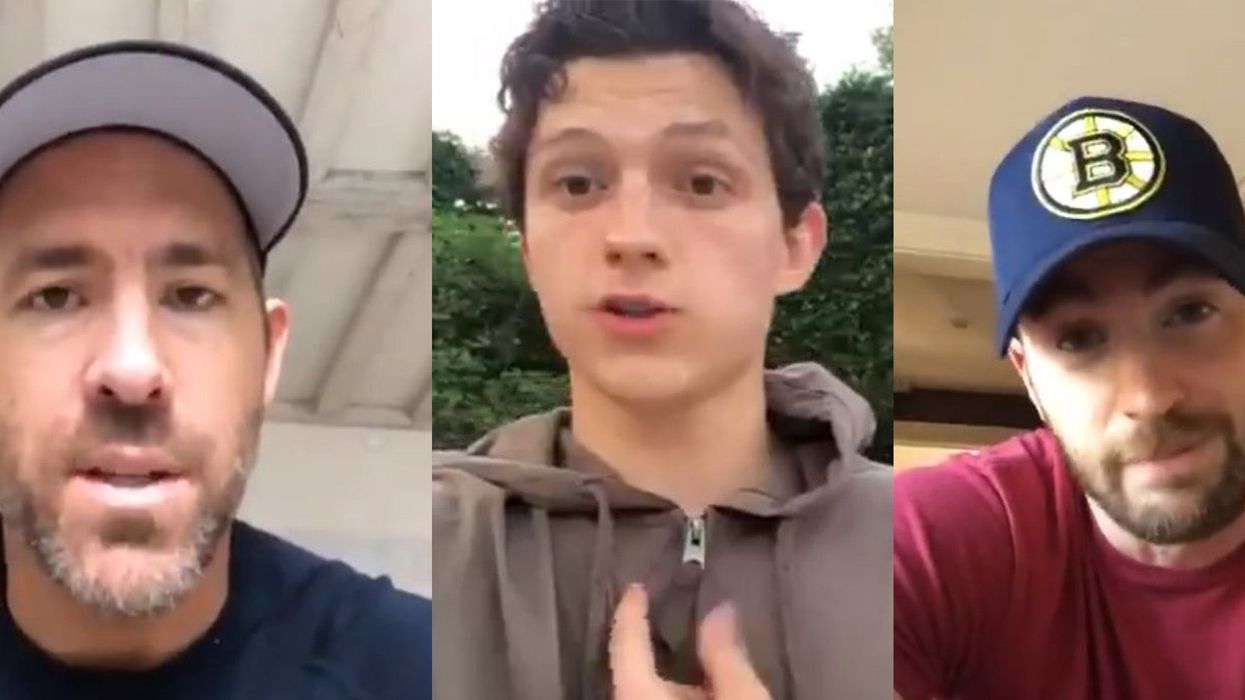 @josh_braveheart/Twitter
Stars of Marvel superhero movies have been sending heartfelt messages to a terminally ill fan battling brain cancer.
17-year-old Josh Rigby, who is a huge superhero fan from Australia, has been fighting leukaemia since he was five-years-old, and was diagnosed with glioblastoma when he was 15.
In May, he underwent surgery to remove two brain tumours, but the aggressive form of cancer has returned leaving him with just months to live.
Yet his mother, Donna, has been reaching out to stars of his favourite movies to help brighten her son's days, in the hope that they could send a few words of encouragement as part of his bucket
In response, the likes of Ryan Reynolds, Chris Evans, Hugh Jackman, Tom Holland and Chris Pratt have sent a number of touching videos which have been shared on a Twitter profile for Josh.
Such a special man with a huge heart thank you @VancityReynolds josh loves you so much for brightening up his days.… https://t.co/qakSXgbFI5

— BraveheartJosh (@BraveheartJosh) 1534812514
In nearly all the videos, despite the actors playing the likes of Captain America and Spider-Man in the movies, they flip the roles and credit Josh as being the real hero.
Ryan Reynolds who plays Deadpool said:
It's pretty much a fact that you have more courage and more strength in your pinky finger than any superhero does in their entire body.
Chris Pratt, who plays Star-Lord in Guardians of the Galaxy added:
I think real heroes are young people like you have to face challenges and do so with the bravery... that you do.
If you'd like to contribute to Josh's families efforts to help tick of the rest of his bucket list, which includes a trip to Disneyland and volunteering at an animal shelter you can donate to their GoFundMe page.
HT Lad Bible