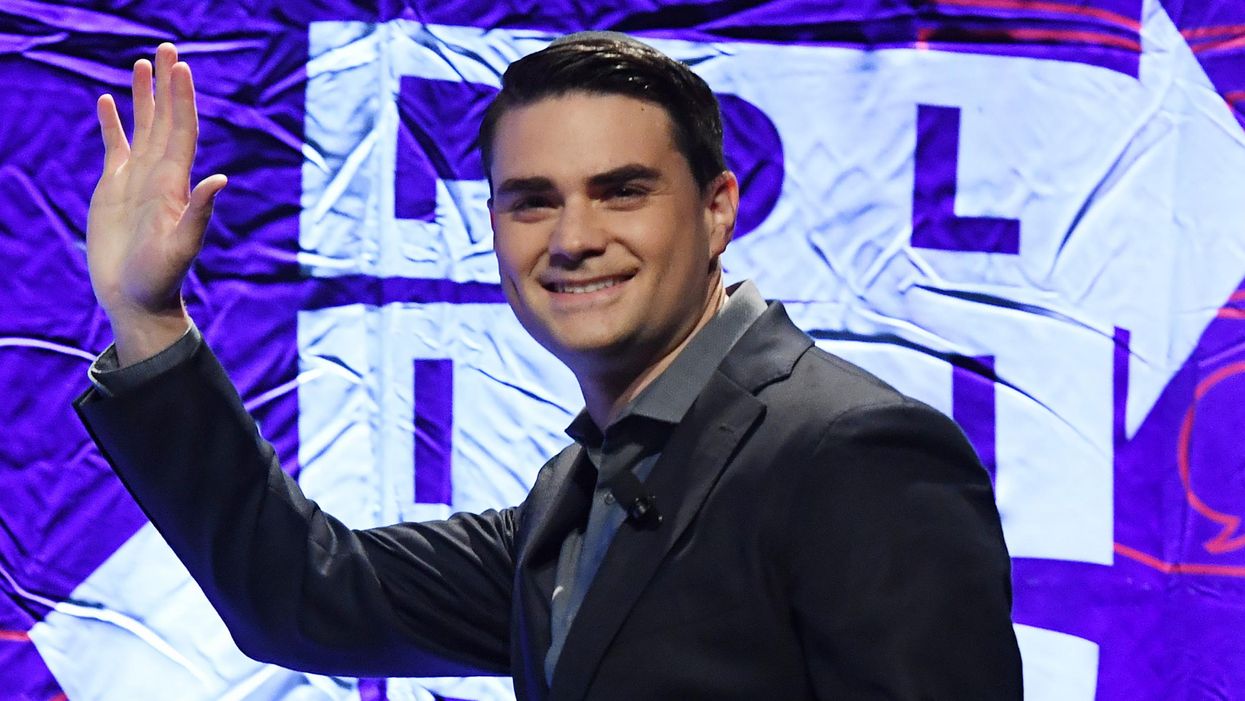 AFP/Getty
The release of Hollywood's first lesbian Christmas film has brought festive joy to many, but for right-wing political commentator Ben Shapiro, rather predictably, it appears to have caused great offence.
Happiest Season stars actresses Kristen Stewart and Mackenzie Davis, who play a couple in Hulu's newest seasonal release.
Critics and fans have praised the film for its queer representation on a mainstream platform. However, according to ardent conservative Shapiro the heartwarming film will "slap your sensibilities in the face and treat you like you're a fool."
The Daily Wire editor made the comments in an episode of the 'Ben Shapiro Show,' in which he made clear his feelings on the movie, despite admitting to never having watched it.
Shapiro accuses the film of being "woke" and a product of the "left" seemingly because it features a queer couple. Ranting about the movie, he said:
"In the end, conservatives are going to have to get into the business of actually making entertainment because the left has decided that all entertainment is now to be woke. All of it. Right?"
This is despite Happiest Season being the first mainstream lesbian rom-com to premiere on a major network.
He went on to say: "Even holiday programming is to be designed toward pleasing and placating left-wing critics. For example, normal holiday fare tends to be pablum. Right? It tends to be the kind of stuff that is not socially justice-oriented. It sort of warms the cockles of your heart."
Though conceding it's a "free country", Shapiro then attempted to make the argument that Christmas is a religious holiday and therefore people should be able to celebrate with "things that don't directly cut against a lot of religious sensibilities."
Not only offensive to religious queer people but allies too, his comments seem to suggest that supporting the LGBTQ+ community and being religious are mutually exclusive.
He later argued that his anger is actually a political issue: "All I'm saying is that if you're a conservative with conservative sensibilities, at a certain point you might get sick of the fact that Hollywood only wants to make the kinds of movies that you despise," adding they're "the kind of movies that slap your sensibilities in the face and treat you like you're a fool."
A man who has had no problem calling people snowflakes in the past, it looks a lot like Shapiro himself is melting.