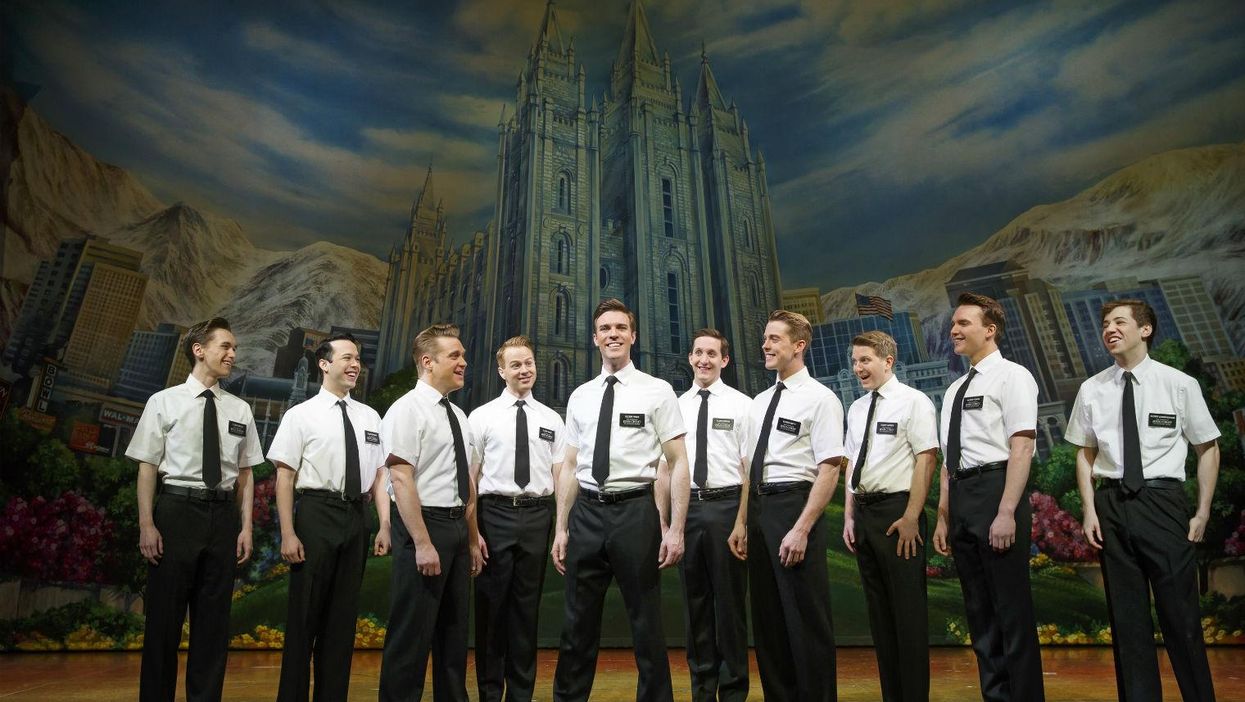 The biting satirical musical that mocks Mormons has finally come to the heart of Mormon territory, starting a sold-out, two-week run yesterday at a Salt Lake City theatre two blocks from the church's flagship temple and headquarters.
The Tony Award-winning Book of Mormon has earned rave reviews while appalling some with its crudeness.
But this will mark the first time the show's gleefully naive missionaries come to Utah, where about two-thirds of residents are estimated to be Mormon.
People wait in line for a lottery drawing for tickets to the "The Book of Mormon" at the Capitol Theatre, Salt Lake City (Picture: AP)
The musical's creators, Trey Parker and Matt Stone of South Park fame, said bringing the show to Salt Lake City feels like validation, and also brings the creative process full circle.
The show has contributed to a shift in how Americans think of a religion once seen as threatening and aiming to undermine the established social order, said Matthew Bowman, an associate professor of history at Henderson State University, Arkansas.
(Picture: AP)
"Instead of the presentation of Mormons being very sinister and conniving and corrupt, Mormons are kind of naive, very nice and very dumb," said Mr Bowman, author of the 2012 book, The Mormon People: The Making of an American Faith.
Membership stands at 15 million, up from five million members in 1982.