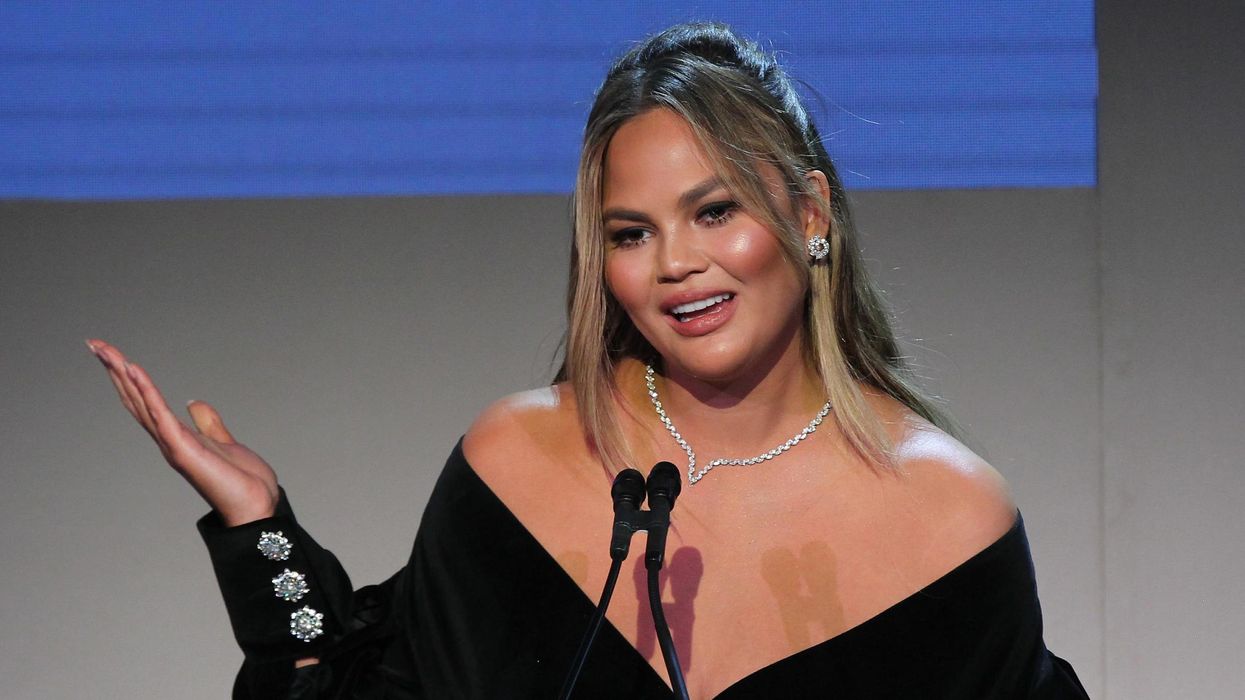 Bennett Raglin/ Getty Images
Despite being an absolute joy on social media some people still insist on trolling Chrissy Teigen.
The 32-year-old model and television personality has been very open in the past about breastfeeding sharing pictures and videos about its various trials and tribulations.
It shouldn't really be anyone's business about how she chooses to feed her children but some people just can't resist.
In a picture shared on Instagram by her husband, who is currently recording a new series of The Voice, Teigen is seen backstage feeding their son, Miles, by the bottle.
For most people, it's doubtful that they would find anything about this offensive or even dare question it.
Yet, low and behold, someone did. In a now deleted commented an Instagram user asked Teigen:
You no longer breastfeed?

Picture: Instagram
Quite why someone would even think about writing this is a little beyond us but the user managed to make a fatal error.
They weren't commenting on Teigen's account. They were commenting on Legend's account.
With this in mind, Teigen gave the best and most hilarious response possible.

Picture: Instagram
This exchange was captured by the popular Instagram account @commentsbycelebs and has received over 50,000 likes at the time of writing.
Another victory for Teigen who is the undisputed queen of shutting people down online.
HT Someecards