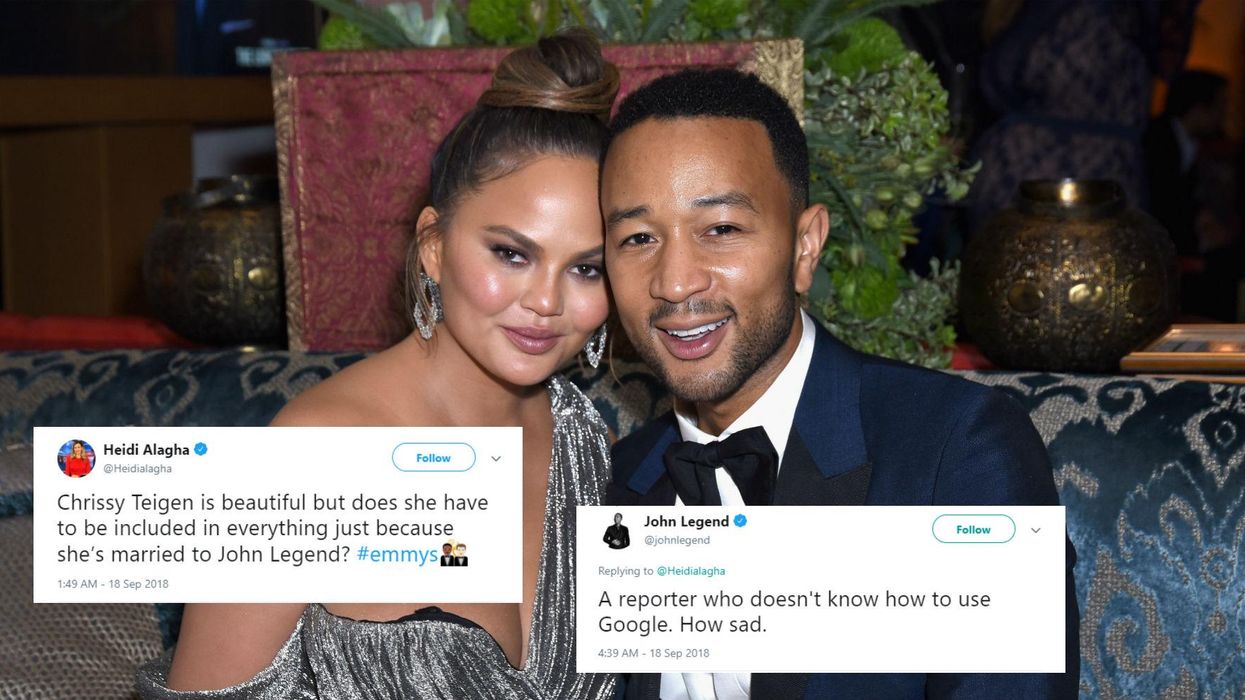 Not only is Chrissy Teigen meme royalty, she's also a successful model, television host and author.
Better still, she actively uses her platform to push positive messages: last year she penned a easy-to-use, pleasure-focussed cookbook filled with recipes to satisfy cravings, and she's currently working on a second, while juggling a career, a marriage and a beautiful young daughter.
This marriage happens to be to John Legend, a star in his own right - but, for some weird reason (you guessed it: sexism!) Teigen seems to be described as his wife and nothing more on way too many occasions.
Now, Legend has had enough.
When a morning news anchor tried to insinuate that Teigen was only worthy of coverage because a) she's beautiful and b) she's married to Legend, he decided to respond in defence of his wife.
For the record, Teigen actually made headlines last night for her extremely relatable reaction to being filmed (seriously, meme royalty!) and her decision to respond to random internet users - incidentally, not unlike the anchor who insinuated she had no value other than her marriage and her appearance - criticising her weight.
Legend's response quickly went viral, with floods of users praising him for standing up for his wife.
Another user highlighted the fact that men are rarely described in relation to their partners - that's a special form of treatment reserved only for women.
Basically things just got very, very awkward for this news anchor.