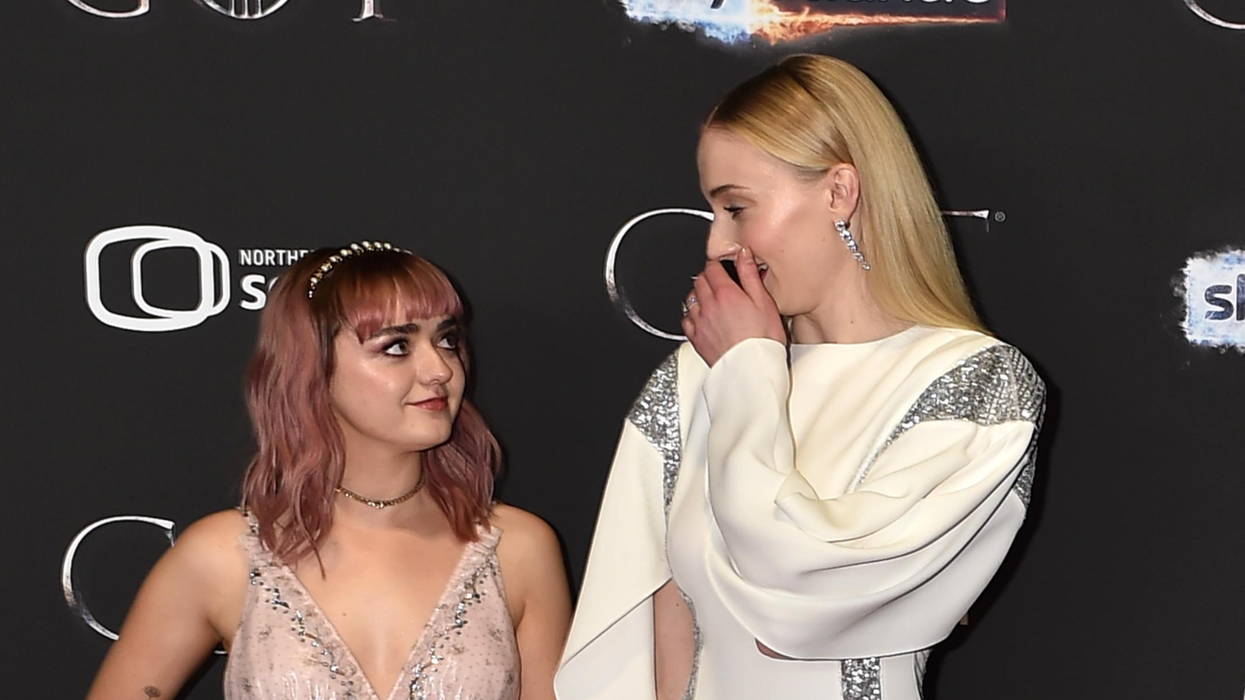 Getty Images
A behind-the-scenes prank by the Game of Thrones bosses was so good it reduced Maisie Williams and Sophie Turner to tears.
David Benioff and DB Weiss, two producers on the show, played the prank on Turner and Williams after the show's pilot wrapped.
According to an excerpt from their new book, Fire Cannot Kill a Dragon: Game of Thrones and the Official Untold Story of the Epic Series, the producers told the young actresses that they weren't old enough to attend the aftershow party.
Speaking to Entertainment Weekly, Benioff said: "Here's a minor prank we pulled during season one: We told Maisie and Sophie that since they were underage, they couldn't come to the pilot wrap party."
He continued:
So we told them they were going to have a special underage wrap party at McDonald's. They started crying.
At the time, Williams was 12 and Turner was 13.
Even though the pair were eventually invited to the after-show party, Benioff says the crying continued.
He explained:
They came to the real wrap party and cried through that because they thought they might never see each other again.
The cast and crew weren't aware if the show would be picked up beyond the pilot. In fact, HBO almost dropped it.
In the end, however, there were eight series of the hit show.
The pair became incredibly close throughout filming and even have matching tattoos.
They remain best friends, with Williams having been Turner's maid of honour.