Two upcoming Maroon 5 gigs in Beijing and Shanghai have been cancelled, and it's thought that a tweet by keyboardist Jesse Carmichael is to blame.
Carmichael tweeted a happy birthday message to the Dalai Lama when he turned 80 earlier this month with a corresponding Instagram post. Not long after, reports emerged that the Chinese authorities had refused to let the Los Angeles-based band play the planned shows in September.
Promoter Live Nation issued a statement about the cancelled gigs, vaguely alluding to a mystery "reason", but fans are yet to receive an explanation. Carmichael has since deleted the offending posts.
China has a strained relationship with the exiled Tibetan spiritual leader, whom it sees as a trouble-making separatist.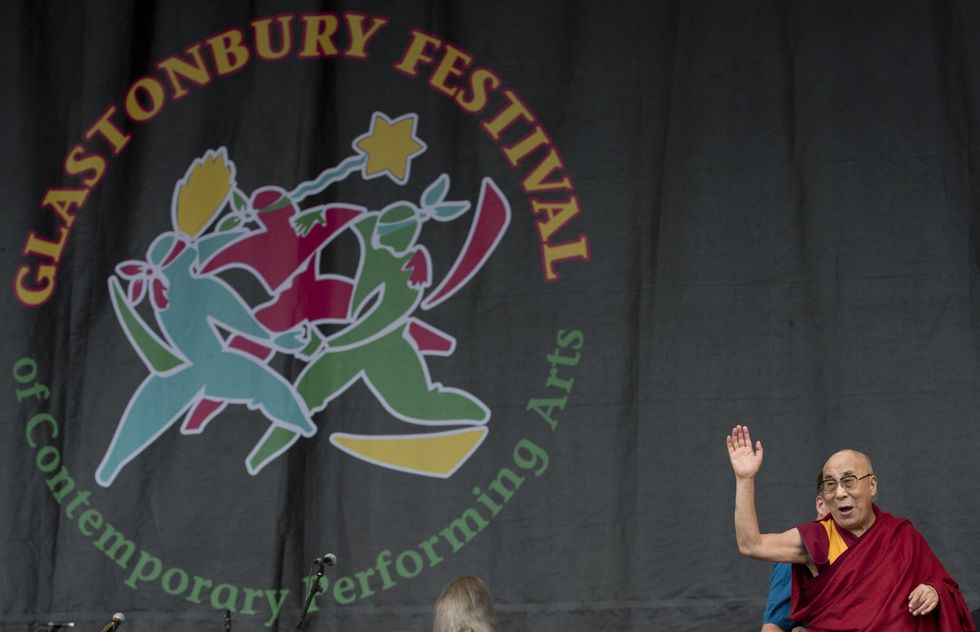 His Holiness the Dalai Lama at Glastonbury in June 2015.
Maroon 5 are not the first musicians to come acropper of the Chinese authorities: Time Out Beijing said this week that "all an artist needs to get a bit X on their visa application" is a meeting with the Dalai Lama.
Other musicians previously affected by China's rigid political stances include Oasis, Bjork, Linkin Park and Elton John and just last month China issued a furious warning to the organisers of Glastonbury when the Dalai Lama was invited to speak at the festival.
His Holiness appeared anyway, talking with Patti Smith on stage and sharing a message of "love and tolerance and fairness" with supporters.