The North Korean embassy in the UK has held its first-ever, and possibly last, art exhibition.
Whereas most embassies in the capital are situated in the Belgravia-Knightsbridge-Kensington triangle, Pyongyang's mission is in a suburban street in Ealing, west London.
Curator David Heather convinced the embassy to host an exhibition of artwork by North Korean artists apparently inspired by British culture.
I had a dream of people queuing up around the street.
Exhibition curator David Heather
So without further ado, here are the (apparently all male) artists, and their paintings.
It's thought that the converted suburban detached property, bought for around £1.7million in 2003, was favoured as it's only 30 minutes from Heathrow Airport should embassy officials ever need to make a quick getaway.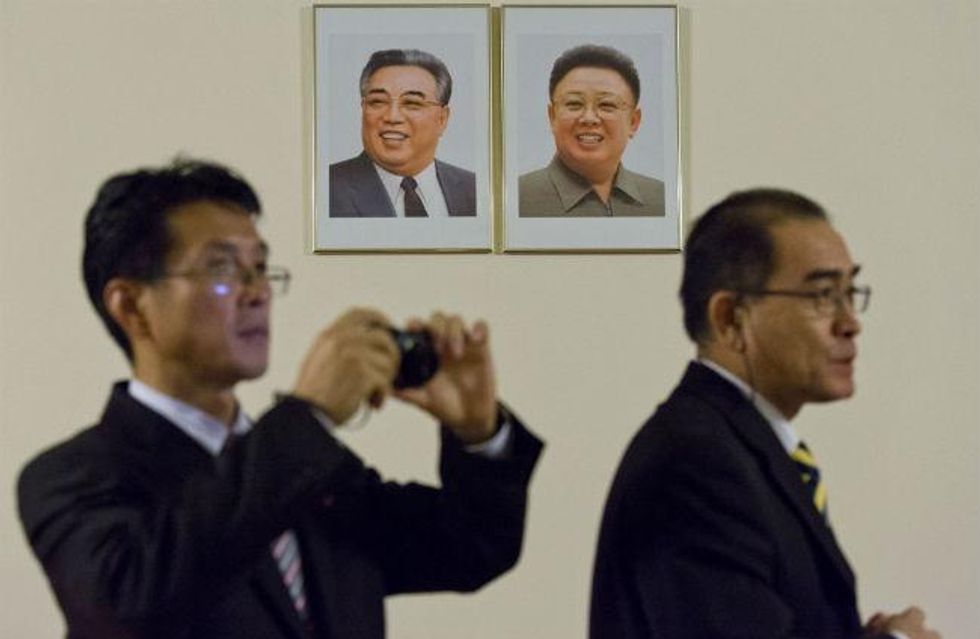 (Pictures: AFP/Getty)
More: [There's something very wrong with this photo of Kim Jong-un]1
More: [He's back! But what has Kim Jong-un been up to?]2