MARK RALSTON/AFP/Getty Images
Last night, in a moment of utter confusion and craziness, Oscars presenter Faye Dunaway announced the award for Best Picture incorrectly.
Dunaway announced that La La Land, a modern day musical about the romance of Hollywood, had won.
A huge cheer erupted of course, and director Damien Chazelle along with Ryan Gosling and Emma Stone, made their way to the podium to collect their award.
However, it quickly transpired that La La Land had NOT won.
The real winner was Moonlight, an incredible coming-of-age drama about a gay black man and his life.
When the cast and crew of Moonlight made it to the stage to accept their award, emotions were running high.
The moment is perhaps summed up best with this picture of Moonlight actor Jaden Piner, who plays a young Kevin.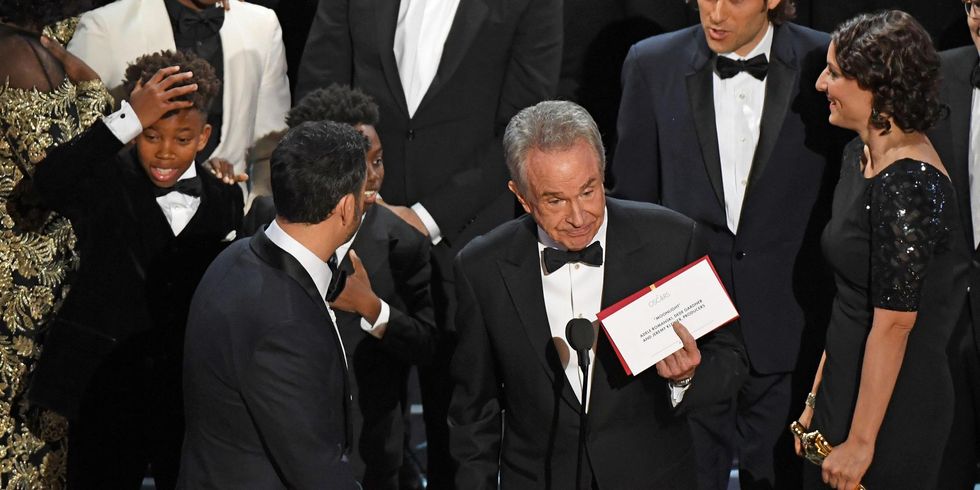 Picture: MARK RALSTON/AFP/Getty Images
Same Jaden.
Picture: MARK RALSTON/AFP/Getty Images
Same.
It's fairly safe to say that both Jaden and his co-star Alex R Hibbert are having the BEST time right now. And for good reason, they knocked it out of the park.
More: The emotional rollercoaster that was the Oscar's best Picture screw-up
More: La La Land/Moonlight mix-up: There's an incredible conspiracy theory over the Best Picture blunder